Local marketing and word-of-mouth recommendations may effectively draw in local clients. However, an online search might have as much, if not more, impact. As per Social Media Today, of all the search engine users, as high as almost 97 percent find their local business online. Furthermore, 46% of all Google searches involved looking for local information.
Therefore, if a company doesn't appear in local search results, it can lose out on lucrative traffic and clients. In other words, local SEO can be the secret to expanding your company and remaining current.
If you're relatively new to SEO, you may have many questions and need help with how to begin optimizing. This book clarifies the landscape and demonstrates some crucial local SEO solutions. So let's start now.
What Is Local SEO?
Let's first attempt to comprehend what local search entails before discussing the definition of local SEO. When someone searches locally, they are looking for businesses, goods, services, or other information pertinent to a particular area. They might type in "SEO company near me" to look up a concert in their neighbourhood or "website development company near me" to discover a digital marketing agency.
In contrast to normal Google searches, local search is more location-specific.SEO enhances your online search visibility within the local search results.
Local SEO is important because it assists you in the following:
Increase your online presence
Increase the user footfall to your physical location
Bring in more specialized traffic to increase your chances of conversion.
Increase your trustworthiness and credibility.
Ways To Boost Your SEO
SEO is a gradual and slow process and requires a defined strategy to strengthen local search results. Among the various factors involved, at this moment are listed the primary factors involved:
Claim GMB Account and Optimize Properly to Derive Results
Google (among the various search engines) is the biggest and the most prominent. It demands the complete optimization of your business Google listing, constituting your business profile to display ahead in the search results. However, it would help if you had a Google My Business account linked to that profile to access your Business Profile and make these adjustments. Google constitutes all the data shared within Google Maps, Google Search Knowledge Panel, and the Google My Business (GMB) account to reflect within the Google Search Results and thus impact Google Ranking.
Make sure the following before optimizing your Google Business Profile:
Establish a Google My Business account and confirm the company's ownership.
Offer accurate and current information.
Include many pictures along with your logo, business hours, accepted payment methods, and the goods or services you offer.
Encourage your clients to give your company internet reviews.
Genuinely respond to consumer feedback.
Use the Google My Business dashboard to publish social posts for promotion and advertising our products, special offers, or upcoming events.
Receive Loads of Customer Reviews
The Moz study that was previously mentioned indicates that review signals are also quite important for your local search and snack pack ranking. Therefore, besides strengthening your reputation, having many genuine reviews, especially good ones, could do wonders to increase your visibility in local searches. It demands multiple receiving of client testimonials and feedback via sincere efforts.
Keep your attention on the websites where Google anticipates that businesses would have reviews. The search engine thus collects the feedback via multiple channels, including Consumer Directories, Social Media Portals, Website Reviews & Ratings, and GMB listings. Accordingly, it would be best to concentrate on gathering reviews for Facebook, Yelp, Thumbtack, Foursquare, Angie's List, and other sites pertinent to your company.
Focus on local link building
Factors such as quantitative link building on higher domain authority impact your local SERP results and ranking. Building links is essential for local SEO to enhance your link profile. However, the link building should have greater relevance to the local location and relevant searches.
As a result, you should concentrate on reputable websites in your target market. It might include organizations like the Chamber of Commerce, trade groups, licensing bureaus, and even.edu websites.
Collaborations, awards, guest posts, and other opportunities are great ways to get high-quality backlinks from regional websites. As an illustration, the "Attractions" page of the Connecticut College website links to several nearby businesses.
Ensure NAP/citation Consistency
NAP stands for Name, Address, and Phone Number and is among the prominent account citation signals along with citation volume. Thus, complete NAP and other details on citation websites such as Social Media Platforms, Yahoo, Bing, Yelp, and others such as GMB become necessary. Prioritize larger domain authority directories above smaller listing directories.
Also, it would be best if you kept in mind to be consistent across all channels in sharing your company's NAP information. Any mistake or error, such as misspellings, wrong address or phone number, or any duplicate listing, should be avoided.
Optimize for Voice Search
In the future years, voice search will experience enormous growth. So, rather than optimizing how individuals write their queries, small business local SEO must consider how people ask inquiries while speaking into gadgets.
While conducting voice searches instead of standard searches, your clients employ more long-tail terms. As a result, you'll also need to modify your content's SEO to fit someone else's more casual speech. For instance, you should consider the usual question openers (who, what, when, where, why, and how).
Include Dedicated Location Page Within Your Website
It becomes mandatory to include dedicated About Us or Location pages within the website, including all operation-related information such as contact details, email and physical address, phone numbers, business working hours, product or store description, transportation, and parking information, promotions, user feedback, and client endorsements. Refrain from using similar content on multiple web pages. Also, including Google Maps within your location page provides major bonus points in SERP results.
Participate in Your Local Community
You'll get more online PR the more you engage with your neighbourhood. You can generate coverage, brand recognition, and inbound links by working with a nonprofit on a campaign, hosting a volunteer day at your company, sponsoring an event (even one online! ), or posing as an expert in your field in local media.
For instance, since.edu links are the best for boosting domain authority, why not build links by highlighting a scholarship in your area? Given the school backlinks, they should be pertinent to your sector and convey the appropriate signals to your domain. And it can make you feel amazing!
Conclusion
Local SEO should be a major component of any SEO plan for nearby businesses. If you have a physical location or service region, It will help your audience find you more easily when they perform internet searches.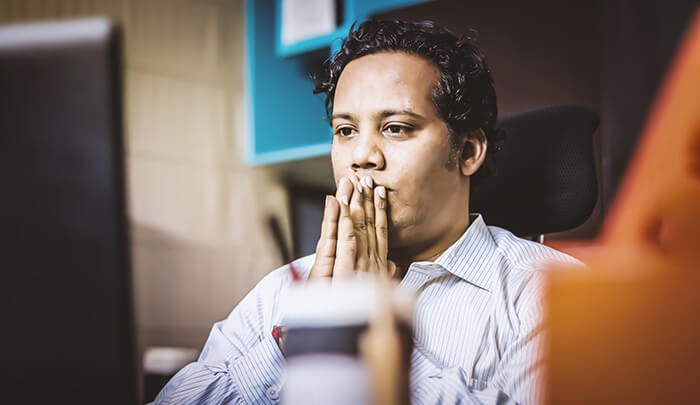 Author: Amit Kumar Khare
Amit is a tech enthusiast and loves writing about it. He is a senior developer with good hands-on experience in digital marketing.
"
Feel free to use images in our website by simply providing a source link to the page they are taken from.
-- AMITKK
"
Comments on
How to Improve Local SEO
Please keep your views respectful and not include any anchors, promotional content or obscene words in them. Such comments will be definitely removed and your IP be blocked for future purpose.