Before we get started, first thing first, let's quickly explore the importance of keywords with long tail attributes. The first important factor is getting traffic; the next goal is increasing conversions. Longtail keywords have the potential to make a significant impact in either of these two areas for your company.
Four words or more account for 95.88 percent of Google searches. People who do these searches are more likely to want to buy because they are more specific.
Let's understand this with an example!
Myra searches, 'Ice Cream Parlor,' while Jacob explores, 'Take away ice cream parlours in Bandra."
Which of these two people indicates a customer is more likely to buy?
Finalizing longtail keywords can be done in multiple ways. Some are more tedious than others, while others are merely inaccurate. SEO experts say longtail keywords are easier to rank and convert better. But is it true? Let's find out!
Knowing the Basics of Long Tail Keywords
Long tail keywords refer to the search of phrases, keywords, or terms with a high search volume and level of competition. Additionally, the average length of a long tail phrase is three or more words, making it longer than most other types of keywords. Longtail keywords differ from one another. While some are distinct search queries, others are less popular variations of more common search queries.
Knowing what wrong methods people are using is also important.
Using Google Autosuggest
Some SEO professionals recommend using Google Autosuggest to find longtail keywords by entering your target term followed by different alphabet letters. Wrong! Google Autosuggest is a function that allows you to access popular search terms quickly.
To put it in simple words! Rather than the highly sought-after longtails, Google Autosuggest is significantly more likely to present you with top-rated search queries.
Online applications such as Answer the Public construct their lists of keyword ideas by scraping Autosuggest. Many of the keyword recommendations they offer will likely be quite popular and challenging to rank.
So, How to Choose the Right Longtail Keywords?
Watch Your Competitors
We can find longtail keywords in abundance among your competitors, who make for an excellent source. Choose one of your competitors' websites, plug it into Site Explorer, and navigate to the organic keywords report to find out which longtail keywords are driving traffic to their website.
Don't Ignore Forums
When people cannot find a satisfactory response to their query on Google, they post it on sites such as Quora and Reddit. Thousands of people can discuss your website content and the subject.
After all, you know that other people are looking for the same information on Google if someone poses a question on a forum.
Performing keyword research on the portals/forums where the defined target audience is active is advisable. Some great discussions may occur in forum threads, which can be valuable when generating articles on that topic.
'People Also Ask' Box on Google
It is a simple method for finding longtail keywords. To begin, enter a keyword into a Google search. Look for the "People also ask..." box between the results. The displayed response is the user queries around the typed keyword.
And when you extend one of the questions, you'll find an answer. Google recommends even more questions.
Bonus Tip
Explore "Searches related to..." at the bottom of Google's search results? Well, this small area is a gold mine for researching longtail keywords.
Pick any relevant search term from the "Searches related to..." section and type it into Google. Then, look at the results for that keyword under "Searches related to..." repeat this process until you have a long list of excellent keywords.
If people are clicking through to your website from search engines, there is a reasonable probability that they discovered you using longtail keywords. This free traffic is a significant benefit for your company, and if you want to take advantage of it, you need to grasp how to integrate longtail keywords more effectively. Step by step, choose the right longtail keyword.
Method 1: Spread the long tail keyword within the content
Method 2: Create content around your keyword
Today's SEO focuses on giving users the greatest possible experience. You must incorporate longtail keywords into excellent, pertinent content to achieve this. You cannot simply use longtail keywords and attempt to cram them into your content.
Conclusion
Search engines seek the finest users experience possible. To accomplish this, you must comprehend your target market's search habits.
Longtail keywords should be a significant component of any content marketing plan. A strategically utilizing the targeted keywords within the content, one can effectively match the user intent to offer the customized automated best possible user experience in the finest way possible.
We hope this article assists you in refining your SEO strategy and accelerating your website's search traffic growth.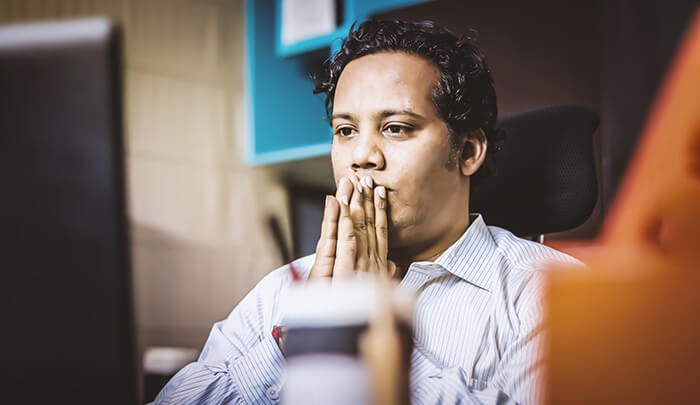 Author: Amit Kumar Khare
Amit is a tech enthusiast and loves writing about it. He is a senior developer with good hands-on experience in digital marketing.
"
Feel free to use images in our website by simply providing a source link to the page they are taken from.
-- AMITKK
"
Comments on
Finalizing the Correct Long-Tail Keywords
Please keep your views respectful and not include any anchors, promotional content or obscene words in them. Such comments will be definitely removed and your IP be blocked for future purpose.