Using digital marketing tools to increase your conversions and beat your competitors in today's competitive world is essential. Many businesses fail to grow because of improper knowledge and the improper utilization of digital marketing tools.
Here at AMITKK, you can learn tips to utilize digital marketing tools to grow your business online. You can find different digital marketing tools suitable for your business.
Digital Marketing Tools For All Your Business Needs
WordPress
Many small-to-large businesses use this content management system for publishing blogs. It has many benefits since it helps create SEO-friendly content and makes your site mobile-friendly.
According to statistics, mobile devices cause more website traffic than desktops. WordPress helps you make your website suitable for mobile devices. You can use plugins like JetPack to customize your site for mobile responsiveness. It also enables you to grow organically through its plugins.
Canva
This tool can create attractive visual graphics in just a few minutes. It offers hundreds of unique templates. Canva users use premium versions to get more features. However, the free version can also get many tools and features.
You don't need expert knowledge of graphic design to create content. You can easily use this tool to design images. The extensive collection of templates allows you to create any presentation and infographics for various social media platforms.
Google Analytics
This free tool allows you to keep track of the technical SEO-related issues of your website. Google Analytics helps predict how buyers purchase your service or product. It uses the native platform's machine-learning models to analyze. It also allows you to create data visualization in pie charts and more.
Google Analytics also tracks the conversion rate for your business. We can provide you with more tips on using Google Analytics to improve your conversion strategy.
SEMrush
AMITKK helps you learn how to use these famous digital marketing tools. These tools have a variety of features suitable for SEO. It is a paid tool, but you can still use the free version. You can check your competitors and research keywords.
You can use this tool as a writing assistant. It allows you to create content that can reach top-10 ranking sites. It also provides a score for your content based on its SEO, readability, and originality.
Google Ads
You can use Google Ads to create ads for the right audience. You can use Keyword Planner for keyword research.
It helps you organize your content. You can learn the best bidding strategies through the Google Ads course at AMITKK.
Google Ads also allows you to determine whether your keywords are right or wrong. You have to only pay for ads that users click. You can download PPC keywords that provide information about users' clicks.
TubeBuddy
This tool is excellent for YouTube video creators. You can download its extension.
This tool allows you to create engaging SEO videos. You can easily craft your video titles among the top-ranking videos.
It also tells you what time is best to publish a new video for your target audience.
You can use these features on the free version. However, for more features, you will need a premium version.
MailChimp
It's one of the most used email marketing tools, and it is easy to create and automate the whole email campaign. You can use its free version to use basic features. At AMITKK, we provide ideas about personalizing communication at different customer conversion phases.
You can also integrate your eCommerce platform. It will help you analyze the behaviour of buyers. You can also use the A/B testing to finalize the email design that best suits your need.
Visual Website Optimizer
Our company helps you use this splendid tool. It provides conversion optimization tools and A/B testing, which help grow your business. You can see rapid growth in conversion through a streamlined process. You can try different elements of pages, such as headlines, designs, and more.
Optimizely
This incredible tool helps make your websites and apps more effective. You can use this tool for any platform. You can use the A/B testing feature to experiment with the design and content with your targeted audience.
We can create amazing visual graphic content using this tool. You can test major to minor edits to your pages.
HubSpot
You can use this famous tool for an unbound marketing platform. The email marketing features have impressive deliverability. You can send up to 2000 emails monthly using the free Hub Spot version.
You can use ready-made templates for writing quick emails. HubSpot also provides all different features, such as a drag-and-drop email builder. We can help you find more email marketing tools that can work entirely on autopilot.
Ahrefs
This fantastic tool provides competitive analysis, which can help you find a way to beat your competitors. You can increase your opportunity to rank through rich keyword ideas.
This tool helps you explore the organic keywords of any site using its URL. Analyze the keyword and create content that will reach the top ranking.
This tool can also estimate your competitors' site traffic for a given term. It allows you to determine the sources of backlinks and top-performance content of any site.
Clearbit
This outstanding lead enrichment tool offers more than a hundred sources. It includes sources from many additional marketing platforms. You can get the latest information about leads as this platform regularly updates lead information every 30 days.
You can save lots of time on finding leads thanks to these tools. We provide information on more business intelligence tools that efficiently details leads. You can track and reach leads once they show interest in the service and product of your business.
Conclusion
Learn about the essential tools for digital marketing to outrank your competitors. Various tools help in specific businesses. At AMITKK, you can easily learn to determine the best tools for your business.
Make goals before using any digital marketing tool. Follow your goal every day to create a successful business.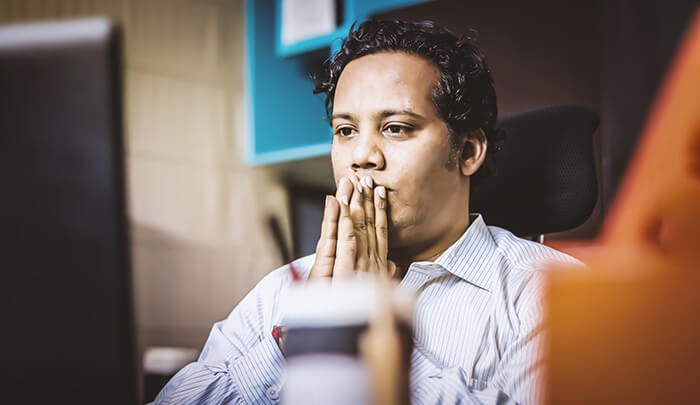 Author: Amit Kumar Khare
Amit is a tech enthusiast and loves writing about it. He is a senior developer with good hands-on experience in digital marketing.
"
Feel free to use images in our website by simply providing a source link to the page they are taken from.
-- AMITKK
"
Comments on
Must have Digital Marketing Tools to help you
Please keep your views respectful and not include any anchors, promotional content or obscene words in them. Such comments will be definitely removed and your IP be blocked for future purpose.