Since businesses have discovered the full power of smart phones, they've been eager to use their benefits. And why should anyone not take advantage of the possibility that the number of smart phone users is 6.648 billion users of smart phones around the world (i.e., 83.72% of the world's population)? It doesn't stop there. It is estimated that by 2026, the total number of smart phone users will reach greater than 7.5 billion.
Today, the typical smart phone owner has approximately 80 apps running on their phone, of which ten are used daily. With the sheer number of users using various apps, it's a shame for businesses not to venture into this market.
Important Features of a Successful Mobile App
If you're developing apps, it may be a challenge to determine which features you should concentrate on first. However, there are essential features App Developers must consider for each app, regardless of your area of expertise.
Security
Internet security is paramount to any user especially in a fast evolving hostile world. It's one you must tackle first. Every user would not want to compromise their data by downloading an app that isn't safe. A majority of apps offer in-app purchases or the type of service they offer, which means there are sensitive data like credit or debit card security that is optional.
Hackers worldwide may be attempting to
Attack the app using malware to access the data saved on the device or to unlock the screen to gain full access to the phone.
Interfere with the data that is constantly moving across the network.
Use your customers' information.
This is why app security should be the top priority and shouldn't be handed to you as a last-minute thought.
User-Friendly Design
As we've already stated in the past, there are 6.648 million smart phone owners worldwide. In addition, every smart phone has an individual screen size, making it crucial for apps to have an adaptable design.
You must be aware of numerous operating systems. For example, Android and iOS constantly battle and may have different designs. Therefore, ensure that your plan is compatible with the overall user interface that the gadget uses. Also, ensure that by using App Development firms, you can manage all tasks related to the user-friendly design of your website.
Today, 61% of the users say their preferred app is simple to navigate and use. Therefore, a user-friendly design is the basis of a positive customer experience. To assess the efficacy of the invention, it is recommended to consider using usability testing tools according to your specific specifications.
High-Quality Customer Support
What's the trick to make your customers satisfied? Excellent customer service will complete the work for you nine times out of ten. As per Hub Spot research, 93% of customers prefer to do business with firms that offer outstanding customer service. Yet, although it is a vital aspect of the marketing industry, app developers need to give it more importance.
Additionally, a lack of customer support results in 52% of users will uninstall the app and never remembering that it ever existed. Good customer support will guarantee satisfaction and ensure that users go above and beyond to leave a positive review about your product. If you've received many positive reviews for your app, you will surely gain more downloads.
Speed
Another crucial aspect of a great application is speed. Nobody likes waiting. A waiting app's loading screen is often annoying. These users are forced to change to another app to make use of their free time in a more efficient method.
Before you can officially start your app, it's crucial to use the right testing methods and procedures to ensure there is no compromise in the speed of the application. Furthermore, the rate should be in place after the update's launch.
Push Notification
The bottom line is that you'd like your users to continue using your app and bring you revenue. It's unlikely to occur if they don't launch your app. Instead, they entice users with catchy messages to get them to open the app and act.
Push notifications are much more helpful for users to view. They are also less likely to be tossed into the spam folder, like emails. It can consist of both text and images that can be used to increase the possibilities of engaging users.
Offline Functionality
When you launch an application but wish to make it independent of the web to function, if the internet is available, your customers can connect to your company. It is, therefore, essential to include the most offline capabilities you can with your application.
Naturally, you'd want it to work with data theft and security issues. People use their mobile phones everywhere they go - in busy coffee houses and metros with chock-a-block stations, for example. If a stolen phone is found, the data of many sensitive users are lost.
Battery Saving
Your app can be loaded with the most advanced features and functions, but if it eats the life from the phone, people are likely to leave it. Whatever your app is doing, it should not drain the excessive battery. You should take a variety of methods to ensure that your app's battery efficiency is high.
Importance of Mobile Apps for Businesses
A mobile application adds the X-factor to apps developers and helps you keep and expand your customers. Here are some advantages.
Build Customer Loyalty
Apps are more engaging and quicker to access in comparison to conventional websites. In addition, since mobile apps are required to be available on the smart phone, they allow brands to establish a strong relationship with their customers and build loyalty.
For instance, the star points reward system Starbucks has implemented gives customers a star whenever they purchase. Customers who accumulate five stars are eligible for various discounts, sometimes even an unrestricted beverage. To boost loyalty to customers, try out proven strategies and begin using the proper software to manage customer loyalty.
Enhance Your Accessibility
Naturally, mobile phones are much easier to reach. Everything a person wants is a few clicks away. If customers feel comfortable buying and engaging with your company, they will likely repeat the purchase more often. It's the same thing that applies to businesses -the easier it is to reach out to, the more people will come to you.
If your app can provide users with a pleasant experience, they will likely refer it to others. This will increase your revenue and keep you one way ahead of your app development London competitors.
Helps to Build a Database of Prospects
When a client downloads your app to buy the product or service they want, you get another channel to collect more information about the person. Once the customer agrees to allow you to manage their data, you can use it in other marketing channels. For businesses, it can aid you in determining the best practices for your clients and what doesn't.
Helps Boost the Profits
You need to know about Domino to be an avid pizza fan. It's the most popular American pizza chain, which witnessed an increase of 28% in pre-tax profit for the first half of the year. So did the number of customers who enjoy eating pizza grow so much in only six months?
It was due to the launch of their app for delivery online and in-store pickups. The mobile app made it easier for customers, and their seamless customer experience increased sales and profits. When an app solves an issue and gives customers a better experience, businesses can improve how much they earn.
How Can a Mobile App Become Successful?
Apart from your mobile app's functions, it is also important to consider the aspects crucial to making your mobile application successful. Before you launch your mobile application, the fundamentals must be clarified, and you must ensure that your app's performance stays the same as time passes.
Know Your Audience
Knowing who your target audience is a great way to determine if your app can be successful. You'll also see what you can do to market your app to the people you want to reach and which channels.
Choose the Right Technology
How you design your mobile application is a crucial factor in developing and ensuring success. If you don't employ the appropriate technology, your app may not work how you want it to.
Conclusion
Mobile apps are the most significant aspect of this digital age. Through the launch of an app, businesses can expand their chances of growth. However, you shouldn't launch an application to launch an app. If you plan to launch it, ensure it has the appropriate technologies and functions.
FAQs
What is a mobile application, and what are its capabilities?
A mobile application (or the mobile app) is a program made specifically for smaller mobile computing devices that are wireless, like smart phones and tablets, instead of laptops or desktops.
What are the fundamental capabilities of mobile?
Applications include clocks, calendars, alarm contacts, calculators, and games. Receiving and sending pictures and videos (by not using the internet) through MMS, as well as for short distances using, e.g., Bluetooth. In Multimedia phones, Bluetooth is a common feature. Bluetooth is often a crucial feature.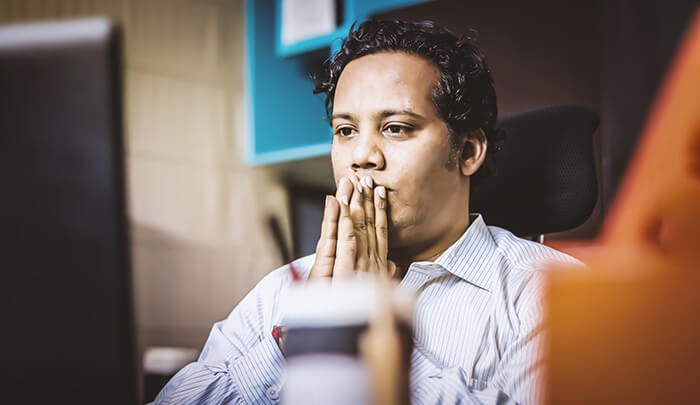 Author: Amit Kumar Khare
Amit is a tech enthusiast and loves writing about it. He is a senior developer with good hands-on experience in digital marketing.
"
Feel free to use images in our website by simply providing a source link to the page they are taken from.
-- AMITKK
"
Comments on
Key features in a Mobile App
Please keep your views respectful and not include any anchors, promotional content or obscene words in them. Such comments will be definitely removed and your IP be blocked for future purpose.