Whatever the scale of your business objectives, choosing whether to work with a hired digital marketing agency has come to the forefront of your thoughts at some point. We're going to concentrate on using an agency in this essay.
Scaling up with the right people in the proper places while working toward the same goal is essential for business and revenue growth. For your business, you want what's best. And you want everyone who collaborates with you to think similarly. It is the mindset to adopt when trying to engage a marketing agency.
A marketing team with your best interests in mind should meet several requirements, just as you would carefully screen anyone wishing to invest in your business. If you and the agency are a good fit, you will benefit since they win when you win. A digital marketing agency should evaluate your wants and comprehend how to accomplish your objectives.
Things To Consider When Hire Digital Marketing Agency
Cost-Effectiveness
It would help if you had high-calibre work, but you don't want to spend a fortune. Is the prospective marketing firm project-based or on a monthly retainer basis? You may concentrate solely on what you're getting for your money because you need to pay for training and benefits.
Given that you're hiring an agency for the duration of a campaign, monthly retainers are more dependable and allow for better working circumstances. Because the agency will probably have to fit it in around their reliable retainer employment, project-based work can cause disruptions. However, project-based collaboration does let you test compatibility without committing to a lengthy agreement.
Experience
You want a marketing firm with experience and positive customer relationships. A smart marketing team services various firms in various industries to build a well-rounded base of expertise, and they are constantly striving to expand that experience. If you need to learn how to measure experience, consult independent reviews highlighting an agency's strengths and previous interactions with businesses similar to yours.
Value
The ideal marketing firm enhances the value of your company. Please find out how they plan their projects. Do they employ pre-made or original SEO strategies? Are they approaching the client's journey with a generalist or specialist approach? The crux of the matter: Do they prioritize the issues that will ensure your business's growth?
Innovation And Adaptability
An effective marketing firm is driven by its work and always seeks new, creative methods to improve it. Is the group good at developing strategies? Do their thoughts and deeds set an example for the marketing sector? Do they want to advance alongside you?
Customers love innovation and are always looking for something "new." A creative marketing team that more and more innovative is always beneficial for the business.
Measurability
In marketing, outcomes are everything. The right team will be able to assess what went well and make the necessary adjustments. How does the agency decide which is the case? What instruments do they employ to gauge outcomes? Do they prioritize traffic or revenue? What information will demonstrate that you are heading in the right direction?
You need to go for a marketing company that provides monthly reports of everything you did for your marketing and what the results were. A reputed marketing company will provide you with a detailed monthly report with deep insights. They will also explain what each section implies and discuss strategies as well.
Website Page Speed
You must take time into account in the same way you take quality and cost into account. While you want practicality, you also don't want to sacrifice quality. Are you going to be put on a monthly or annual plan? What will happen to the deliverables after a month or a year? What level of aggressivity do you desire?
While organic SEO techniques require a bit of time, say 3 to 6 months, there are paid ad options that can also increase traffic to your business profile and boost sales. You need to go through their list of services and see how long the list goes and how fast results they can deliver.
Costs And Contracts
Before working with a competent marketing firm, it's crucial to know their typical rates. A marketing company will bill clients according to their experience, personnel, and prior results they have produced. Your aim should be to locate a capable marketing firm within your price range. By doing this, you may increase leads, customers, and revenues while staying on budget.
Depending on the cost structure and contracts, agencies will differ. Monthly retainers are small firms' most typical payment method for marketing services. An agency will receive a monthly payment from your company to manage your marketing initiatives and campaigns. Some marketing firms will demand contracts, which may last a few months to a year. Before entering into any long-term agreement with a marketing firm, it is best to consult with your internal team and other peers.
Culture
The agency's culture will be crucial, particularly if you're working with the agency for an extended period. The agency culture you work with will determine crucial aspects like fundamental beliefs, working methods, onboarding, and more.
Working with a marketing company with a comparable culture to your organization is essential because your company already has a defined culture. Working with an agency with a completely different culture from your own can be stressful for you and your staff, but you are not required to do so. Your team's marketing and sales efforts will be more successful the more your team is in line with the agency.
Conclusion
Hiring Digital Marketing Agency is crucial for any business. It's about more than money; expensive does not mean better here. You need to find a company capable of delivering your marketing need on time. Make sure you consider every aspect mentioned above before hiring a digital marketing agency for your business in Canada.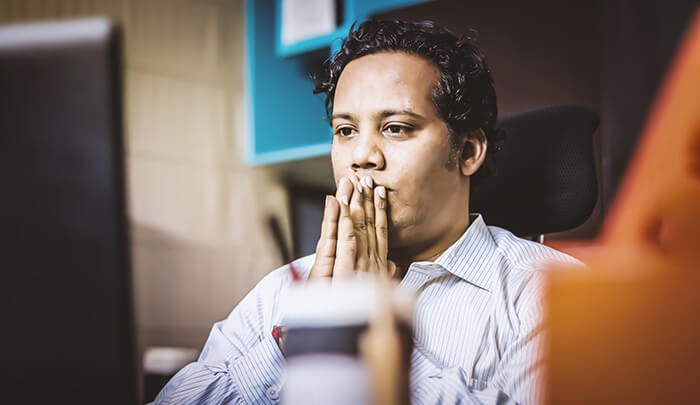 Author: Amit Kumar Khare
Amit is a tech enthusiast and loves writing about it. He is a senior developer with good hands-on experience in digital marketing.
"
Feel free to use images in our website by simply providing a source link to the page they are taken from.
-- AMITKK
"
Comments on
How to Hire a Marketing Agency for Your Business
Please keep your views respectful and not include any anchors, promotional content or obscene words in them. Such comments will be definitely removed and your IP be blocked for future purpose.