Off-page SEO has been considered the most effective and common practice for search engine optimization. A proper link-building approach makes a business popular and more revenue-fetching. The SEO experts at AMITKK often focus on increasing the value of inbound links for off-page SEO. We adopt different strategies to run off-page SEO marketing that brings good brand value to your business.
Search engines give more value to the quality of the links. The link-building process can get more valuable with certain methods or strategies. In the following section, you can check some common methods we embrace to enhance the value of the links.
Our Off-Page SEO Strategies
We deploy different strategies for running an off-page SEO campaign.
Find our Commonly used off-page SEO Strategies below.
Article Submission: We develop creative content and post it on various article marketing websites to build quality inbound links.

Blog Submission: We offer blog content for the on-page blog of your website. Interlinking the blogs brings a fast SEO result.
Guest-Blogging: The most fruitful off-page SEO service these days is guest blogging. We develop top-notch content for guest blogging platforms.
Forum Posting: Posting in various forums and generating inbound links from those discussion threads will improve your SEO rank.
Directory Submission: We submit your website in various directories and fetch traffic from such websites to your business website.
Classifieds:
We also get traffic from online classifieds by posting various advertisements about your products and services.
Besides using these platforms, we also build inbound links for your business from various social media platforms. We also develop video content for multiple video-sharing platforms to promote your business and boost off-page SEO techniques.
High-Quality Link Building Solution
Our company is committed to providing creative ideas for link-building services. AMITKK is poised with dedicated departments for developing text, video, infographics, and other content.
Add Value to the Contents
You must add value to the content to make your link-building process valuable. Backlinks or external links are generally created from text-based content. Articles or blog posts have been created to develop external links. Now, you should write the content with precision. They should carry excellent value.
Making the content unworthy will not help in the process of link-building. On the contrary, it will eventually lead to problems with link building. Our team exhibits the following strategies to make your business's off-page SEO campaign fruitful.
To make the contents more effective for link building, they should be written with statistics and truthful information. Creating informative content is the golden rule of SEO, and we follow the rule religiously.
Content should have more value with a seamless writing style and flawless English. There must not be any grammatical mistakes, making the contents appear quite a nave. We make sure that sentence structure is lucid and error-free.
The information should be truthful. Our writers do very strong research before they start writing. Mentioning the sources is important when you are adding statistical data. It makes content more authentic and trustworthy.
You should only stuff content with a few keywords. There should be keywords, but the density of the keywords should be at most 3-4 %. If it exceeds more than that, the content will become spam. As a result, Google would give a negative rating for such link-building.
Another simple technique of adding value to the content is making the overall content appear friendly to the readers. For example, you can use video presentations or infographics to explain things properly. In addition, our content has tables, subheads, bullets, and other important things.
Find a Good Website for Link Building
Creating an external link from a trusted website enhances the possibility of your business growth by quite a few folds. Many articles and marketing websites are there, but they could be better for the health of the links. Professional SEO experts at AMITKK can help you in this regard.
We use various tools and resources to find relevant websites for posting blogs and articles to promote your business.
Relevancy: Getting backlinks from websites in a similar sector helps much more than any non-related one.

Traffic: To drive organic traffic from a website, you need to find a popular website for link building. The website must get enough traffic periodically; otherwise, it will fail to create enough buzz with your business marketing.
SERP Position: Websites with good SERP positions are considered perfect for link building. Getting links from such websites is always beneficial, and there is no point in guessing why.
Consult our professional and reliable SEO consultants to develop SEO strategies for your business. An effortless strategy will help your business grow quickly.
Keep Google Algorithm Updates in Mind
It would help if you made multiple changes in your off-page SEO and link-building strategies after every algorithm update by Google. The off-page SEO experts at AMITKK keep an eye on the latest search engine updates and business marketing trends. We offer a contemporary off-page SEO service that helps businesses grow quickly.
Our SEO team and content writers stay updated on the latest trends and changes shaping SEO. Gaining information helps us craft future strategies for running and managing your off-page SEO campaign.
We also track your website ranking after the algorithm updates. We must know how the new update has affected your business website.
If the ranking is good, there is nothing to worry about your business. It would be best to continue your SEO campaign, stressing a better content development strategy.
If rankling slips down, you must apply new SEO campaign strategies. Our team identifies the issues and takes measures to keep the ranking intact.
AMITKK is a professional and reliable SEO agency in Toronto with years of experience in this field. We have advanced tools and skilled human resources to offer an effortless service.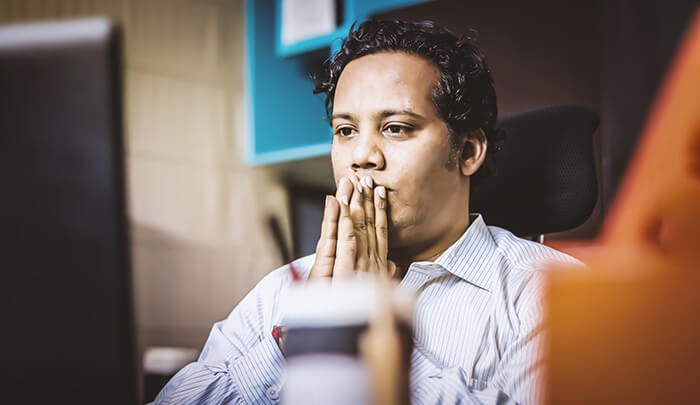 Author: Amit Kumar Khare
Amit is a tech enthusiast and loves writing about it. He is a senior developer with good hands-on experience in digital marketing.
"
Feel free to use images in our website by simply providing a source link to the page they are taken from.
-- AMITKK
"
Comments on
Off-Page SEO Techniques - The Definitive Guide
Please keep your views respectful and not include any anchors, promotional content or obscene words in them. Such comments will be definitely removed and your IP be blocked for future purpose.