Social media is a significant tool to grow your business reach and increase brand visibility. With the increased number of social media users globally, companies can engage with their target audience directly and build relationships that increase engagement, brand loyalty, and sales.
Social media is capable of connecting businesses to consumers. Using social media platforms, companies can engage with their customers directly, respond to their inquiries and feedback, and build long-term relationships that increase customer loyalty and trust.
Another highlight of social media is that it is an economical marketing platform. Unlike traditional advertising tools, such as TV or radio, social media advertising is much cheaper, making it accessible to businesses of all sizes. Social media platforms offer advanced customer targeting options, allowing businesses to reach a potential audience based on detailed marketing analysis.
To use social media properly, businesses should understand the unique advantages of each platform and tailor their marketing strategy accordingly. Facebook, for instance, is an ideal platform to get a wide range of audience reaches. At the same time, Instagram is a highly visual platform where businesses can attract consumers by launching their products in a visually appealing way. Twitter enables companies to engage with their customers in real-time, while LinkedIn is a professional social media platform that helps connect working professionals with similar industrial backgrounds.
Another emerging platform, TikTok, has gained popularity in recent years, and it's an excellent platform for businesses looking to target younger audiences. By creating engaging and relatable content with their target audience, companies can effectively use TikTok to build their brand awareness and reach new customers.
Focusing on creating gripping content that reflects your brand identity and that your target audience finds relatable should be your marketing goal on these platforms. Additionally, companies should leverage advanced targeting options, such as with the help of social media analysis, for tracking their performance and improvising their marketing strategy if needed.
The power of social media and how businesses may use different platforms to connect with their target market will be discussed in this article.
Social Media's Influence
Social media is volatile and keeps evolving every now and then. From Facebook to Twitter, Instagram, TikTok, and LinkedIn, each platform offers unique features and advantages for businesses looking to expand their reach.
The ability of social channels to link companies with their target groups is among its most important benefits. By using social media, companies can interact with their customers directly and build relationships that translate to increased engagement, brand loyalty, and sales.
Leveraging Different Social Media Platforms
Understanding the distinctive benefits of each social media network is crucial for maximising its potential, and your marketing plan should be attuned accordingly.
Facebook
With +2.8 billion active monthly users, Facebook is the largest social media platform worldwide. Facebook's user-friendly interface and advanced targeting options make it an ideal marketing platform for businesses looking to reach a broad audience.
One of the most efficient ways to use Facebook for marketing is to create a business page. Businesses can engage with customers through a business page, publish content, and advertise their goods and services. Additionally, Facebook provides promotional possibilities for businesses to reach a wider demographic, including boosted posts and sponsored content.
Instagram
Businesses can showcase their services in an appealing manner on Instagram, a network that emphasises visual content. Instagram, which has over 1 billion users and is very popular among younger consumers, is another great platform for businesses.
Businesses should focus on creating visually stunning content that reflects their brand identity. It could include high-quality images, videos, and Instagram Stories. Furthermore, companies may utilise Instagram's sophisticated targeting features to target particular demographics and advertise their goods or services through sponsored posts.
Twitter
Twitter is also an evolving network that enables companies to interact in real time with their customers. With over 330 million user activity, Twitter is an excellent medium for businesses trying to increase brand recognition and engage with their audience.
An effective way to use Twitter for marketing is to create a profile and tweet regularly. This could include sharing news, updates, and industry insights and responding to customer inquiries and feedback. Additionally, businesses can use Twitter's advertising options to promote their tweets and reach a wider audience.
LinkedIn
Businesses can take advantage of a number of LinkedIn's capabilities to increase their reach and meet their marketing objectives. Companies can utilise LinkedIn efficiently in the below-mentioned ways:
Create a strong company page: A strong company page is essential for businesses looking to build their brand reputation on LinkedIn. The firm page should succinctly and clearly identify the sector, as well as its goal statement, offerings, and corporate culture. A professional profile picture and cover photo that fairly depicts the company should also be on the page.
Release high-quality material: Since LinkedIn's algorithm favours high-quality content, companies should concentrate on producing content that appeals to their target market. Content can include blog posts, infographics, and videos that showcase the business's expertise and industry knowledge. By consistently publishing high-quality content, companies can build their industry authority and establish themselves as thought leaders.
Connect with other experts: Since LinkedIn is a social networking site, companies should connect with other professionals in their sector. This can involve making relevant comments on other users' postings, sharing them, and joining communities for your industry. By engaging with other professionals, businesses can expand their reach, build their network, and establish themselves as active industry members.
Use LinkedIn Ads: To reach their target demographic, businesses can use a number of LinkedIn's advertising choices. Targeting options for LinkedIn Ads include industry, company size, job title, and more. Using LinkedIn Ads, businesses can reach decision-makers and build brand awareness effectively.
Utilise LinkedIn Analytics: LinkedIn Analytics provides companies with information about the performance of their corporate page, including the number of views, engagement, and follower growth. Using LinkedIn Analytics, businesses can track their progress and adjust their strategy accordingly to achieve their marketing goals effectively.
Businesses should create a professional and informative company page to make the most of LinkedIn. This could include sharing industry insights, thought leadership pieces, and job postings. Businesses can also target particular audiences with LinkedIn's advertising options based on job titles, industries, and interests.
YouTube
Produce aesthetically amazing video content: As a video-sharing website, YouTube is a great place for companies to visually attractively promote their goods or services. Through the production of interesting and top-notch video content, businesses can engage their audience and increase brand awareness.
Utilise customised advertising: YouTube has sophisticated targeting tools that enable companies to connect with niche markets based on preferences, interests, and behaviours. Businesses may efficiently target their ideal clients and increase their return on investment by adopting tailored advertising.
Work together with influencers: YouTube is the home of several well-known influencers who have sizable followings. Businesses may reach more people and tap into their audience by working with relevant influencers.
WhatsApp
Real-time consumer interaction: WhatsApp is a messaging app that enables businesses to communicate with their clients immediately. By offering quick and individualised customer care, businesses may develop lasting relationships with their clients.
Use WhatsApp Business API: WhatsApp Business API is an excellent tool that businesses can use to automate client interactions, manage discussions, and send notifications to clients. Companies can expedite and save time in their customer service procedures by using the WhatsApp Business API.
Use WhatsApp for marketing: Companies can use WhatsApp to communicate with their customers about updates, deals, and other promotions. WhatsApp can be used by businesses to market to their clients directly and increase brand recognition.
WeChat
Leverage WeChat Mini Programs: WeChat Mini Programs are lightweight apps that allow businesses to provide their customers with a range of services, from e-commerce to customer support. By leveraging WeChat Mini Programs, companies can provide customers with a seamless user experience and build brand loyalty.
Use WeChat for customer service: WeChat is a messaging programme similar to WhatsApp that enables companies to communicate with their customers directly in real time. Businesses may offer quick, individualised assistance to clients and establish enduring relationships with them by using WeChat for customer service.
Leverage WeChat Official Accounts: WeChat Official Accounts are accounts businesses can use to publish content, send messages, and provide services to their customers. Companies can use WeChat Official Accounts to build their industry authority and expand their reach to a broader audience.
Lastly, social media has evolved into a crucial tool for companies trying to grow their clientele and raise their profile. Companies may interact directly with their target market and develop relationships that lead to more engagement and revenue, thanks to the billions of active users across various platforms.
Businesses should focus on understanding the unique advantages of each platform and tailoring their marketing strategy accordingly. By creating visually stunning content, engaging with their customers in real-time, and leveraging advanced targeting options, businesses can effectively use social media to achieve their marketing goals.
As social media evolves and new platforms emerge, businesses that stay up-to-date with the latest trends and technologies will be well-positioned to succeed in an increasingly competitive digital landscape.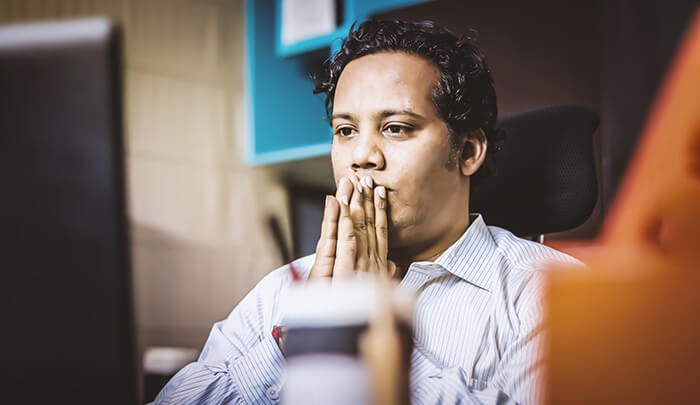 Author: Amit Kumar Khare
Amit is a tech enthusiast and loves writing about it. He is a senior developer with good hands-on experience in digital marketing.
"
Feel free to use images in our website by simply providing a source link to the page they are taken from.
-- AMITKK
"
Comments on
Social Media: Leveraging Platforms to Expand Your Reach
Please keep your views respectful and not include any anchors, promotional content or obscene words in them. Such comments will be definitely removed and your IP be blocked for future purpose.