Search Engine Optimization (SEO) is a proven way of improving the online exposure of a product or brand. The most important thing for SEO marketing is your website. Developing a user-friendly website that is technically superior is crucial for better SEO results. AMITKK offers a systematic approach to website architecture development to make the websites suitable for SEO services.
Many businesses do not get the desired results despite investing time and money in SEO marketing. There could be many reasons behind the failure of SEO campaigns, though improper web architecture is one of the most common.
Website Architecture for SEO
So, are you looking forward to developing a strong website architecture for SEO benefits? We are here to provide an effortless service in this regard. Our team of website developers has the expertise to work on all kinds of technologies like PHP, Laravel, React JS, Node JS and many more. In the following section, you'll learn how our team helps develop a powerful website architecture for SEO.
Create a Site Structure to Enhance Your SEO Results
Google and other leading search engines prefer simple web architecture. Simplicity is the key, as it helps websites obtain a higher priority from Google. We always focus on developing a simple web architecture that gives easy access to all crucial website features and elements. We aim to create the simplest navigation pathway for your website.
Highlight the Most Important Website Content
Good website architecture should highlight the website content precisely. The website owners should know the most important content for them. For example, a website owner may sell multiple products through the website. But, there is one particular product the seller wants to sell more than other products. AMITKK offers a seamless web architecture that precisely highlights the most important content.
Maintaining a Simple URL Structure
The URL structure of your web pages should be simple. The website architecture will become complex if you keep the URL structure simple and clear. Ideally, the URL should reflect the page name and be a manageable length. Using numbers instead of page names is a poor way to develop website architecture. Managing a website with multiple pages will become difficult, and Google also loves websites that keep URLs simple.
Develop a "Flat" Website Architecture
We always focus on developing a flat website architecture, which brings SEO benefits to the websites. So, what is flat web architecture? A flat website is a website that gives navigation to a page in four or fewer clicks. Users prefer to avoid multiple links to reach the destination page. Therefore, we keep the website architecture flat to improve user satisfaction and SEO benefits.
Organize Products under Specific Categories
Today, businesses sell multiple products through their websites; thus, multiple products need multiple pages. You need to categorize your products depending on their types, uses, benefits, and other parameters. Organizing the products under specific categories will help your online business grow faster, as it makes the web architecture SEO-friendly.
Never Forget to Add a Sitemap
Every website must have a sitemap to assist the Google crawler in finding the website pages and visiting them for evaluation. You will only get Google indexing if Google visits a web page. As a result, the particular page will not receive any SEO benefits. Moreover, the sitemap expresses the simplicity of the website architecture. Therefore, we always incorporate a detailed sitemap into your website.
Prevent Content Duplication
Search engines do not want duplicate content on your website. There should be one page for a particular product. Multiple pages for a particular product or service will lead to content duplication. The presence of duplicated pages will reduce the user-friendliness of your website. Nevertheless, search engines rate such websites poorly.
How Do We Help in Building Profound Website Architecture?
AMITKK is a leading web development agency in Toronto and SEO consultant. We ensure that clients obtain the best SEO service in Toronto from our experts. So, how can we ensure the best website architecture development for SEO?
Team of Experts:
We invest in resources to ensure the best result for the customers. We recruit talented individuals and arrange professional training for them to understand the standard practices for developing profound and SEO-friendly web architecture.
A Systematic Approach:
We deploy multiple teams to work on a website project. The team members collaborate to complete the projects with precision.
Planning the Website Structure:
We plan the website structure properly before moving ahead with the development process. A proper plan helps us to execute the project systematically. Our expertise in planning and executing projects ensures a seamless result.
Development of the Category Pages:
We develop the category pages with precision. The number of category pages should be logical. Having multiple categories without any reason will not help. Similarly, finding a page will be difficult due to the wrong categorization. We give special attention to the development of the category pages.
Why Do You Need Professional Help?
To develop a business website, you need the best digital marketing company assistance for SEO-friendly website architecture. A newly designed website that follows SEO guidance and acquires seamless architecture will become successful quickly.
You further need our assistance if the SEO marketing for your website needs to fetch the right result. In most cases, website owners need better architecture to get the desired results from SEO campaigns. How can our team at AMITKK help you in this regard?
Revamp the SEO-friendly website architecture with us
Eliminate the errors in website architecture
Remove duplicate content or page.
Develop a sitemap to help Google to understand your website architecture
Simplify your website architecture for SEO benefits.
So, these are the professional services you can obtain for your existing website. We have served multiple clients, which gives us immense confidence to work on the most complicated website architecture revamp and development projects.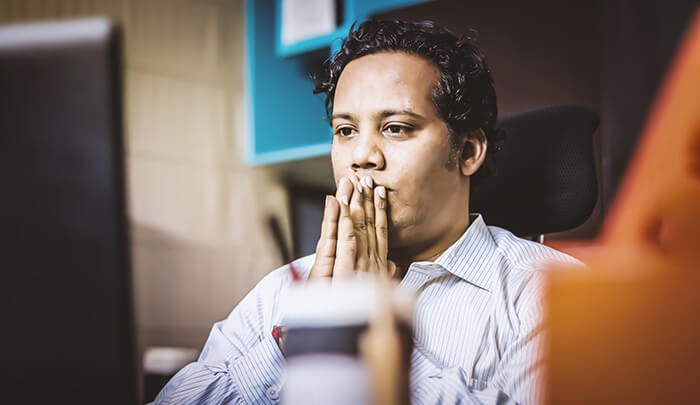 Author: Amit Kumar Khare
Amit is a tech enthusiast and loves writing about it. He is a senior developer with good hands-on experience in digital marketing.
"
Feel free to use images in our website by simply providing a source link to the page they are taken from.
-- AMITKK
"
Comments on
How to Build Your Website Architecture for SEO
Please keep your views respectful and not include any anchors, promotional content or obscene words in them. Such comments will be definitely removed and your IP be blocked for future purpose.