The internet is easily accessible by almost half of the world, and the number is increasing daily. In 2021, there were about 4.9 billion global internet users, which is 400 million more than in 2020. And with that change, the habit of shopping by people also changed. If you are a business, you can only depend on sales derived from offline marketing, which is limited to the local areas. It will give you fewer sales compared to the businesses that are going digital and have access to all the internet shoppers.
You have to connect with your target audience through the right approach if you're doing digital marketing for your business. If you're spending time on the internet, you must connect with them through that medium. To do that, you must opt for a digital marketing strategy, popularly known as digital marketing. You might have heard this term everywhere, but less us help you dig deeper into the world of digital marketing.
What Is Digital Marketing?
Digital marketing is the term used for any online marketing. The internet has many digital channels to connect with your potential and current customers, such as social media, email, search engines, and the web. Promoting your business's products or services through any internet medium is called digital marketing.
Many marketers need clarification on inbound and digital marketing as they use many of the same tools for marketing, such as email, online content, etc. But both of them differ in terms of their use and goal. In digital marketing, one business can primarily focus on one channel or choose multiple channels. In contrast, inbound marketing focuses on the business goal and then looks at the best available promotion option. However, both concepts can tremendously boost your marketing strategy when bound together.
Benefits of Digital Marketing
As of April 2022, there are 5 billion global users of the internet. Going for digital marketing techniques can help your business thrive in this global market. It is becoming more popular daily for marketers as all digital channels are accessible quickly. From text social media to the web, you can use digital marketing techniques in many ways and on many channels to get connected with your target audience.
You can also collect valuable insights into your customers' behaviours and other important information. You can analyze it and use the derived data for future business decisions. It is a cost-effective marketing technique because even small businesses can afford it.
8 Different Types of Digital Marketing
Digital marketing has many digital channels that You can use for your business's marketing strategy. Majorly it is broken down into eight main categories, which are listed below:
Search Engine Optimization (SEO):
The main goal of SEO is to rank your website in a high position on the Search Engine Result Page (SERP). By implementing SEO digital marketing, you can derive more traffic to your business's website. SEO marketers use the right keywords and SEO strategies to get organic customers for your business.
Content Marketing:
Content marketing increases brand awareness that convinces the viewer or reader to become your customer. It includes marketing through storytelling. You can market your content in the form of blogs, white papers, digital videos, e-books, podcasts, and much more.
Social Media Marketing:
Social media marketing covers all social media channels for marketing. You can spread your network on social media channels such as Instagram, Twitter, Facebook, Google My Business, and many more. Analyzing the traffic on each post and the proper strategy made with the team can be very useful for your business.
Pay-per-click (PPC) Marketing:
Have you seen websites with small ad symbols on the search result page, YouTube ads before the video, or other ads in the apps? Well, PPC refers to paid advertisements and promoted search results. It is used to drive online traffic to your medium through paid ads, and if the user comes to your site through the ad, you have to pay.
Affiliate Marketing:
You might have come across the word influencer. Affiliate marketing uses the popularity of experts and social media influencers to bridge the gap between customers and organizations. In the past few years, affiliate marketing has grown immensely through Instagram, YouTube, Facebook, etc., which are the mainstream channels for entertainment and shipping.
Email Marketing:
Email marketing offers different analytical measures, such as how many recipients open the mail and how many recipients click on that link. It is one of the most effective marketing techniques. You can get a valuable audience in less time by making an appealing email marketing strategy.
Mobile Marketing:
Mobile marketing is any advertising activity that is done through smartphones or tablets. It is becoming popular as mobile use is on the rise. It is used to create personalized marketing according to the user's location who is connected to the internet. Customers get notified through text messages and applications via push notifications. However, mobile marketing faces backlash due to the inverse of privacy due to the collection of users' data.
Marketing Analytics:
Marketing analytics is a significant advantage of digital marketing, and you can always track and measure performance through marketing analytics. It allows you to see customer behaviour which you can use while decision-making. It gives you every data related to the customer, from who opened what to how much time they spent on a particular frame.
How To Do Digital Marketing?
It can be difficult for beginners to adapt digital marketing techniques at the start. However, following these points, you can create an effective digital marketing strategy.
Define Your Goals:
Be clear about what you want to do for your business. To spread brand awareness, you can opt for social media marketing. If you want increased sales, you can go for SEO marketing, and once you're clear with your goal, it will be easy to choose a strategy.
Identify Target Audience:
Digital marketing works if you know your target audience. You can create content according to the mindset of your target audience for effective change. For example, the audience on LinkedIn is more professional than the audience on Instagram.
Diversify Your Channels, Strategies, and Tactics:
Understand that no single marketing strategy is perfect; you have to do various experiments and diversify the marketing area to find the one that works for your business. It will help in reaching an audience with different mindsets.
Establish a Budget and find a balance between Paid and Free Digital Strategies:
Using the different elements of digital marketing needs to budget accordingly. Create a budget and select the strategy according to that. Find a balance between paid and unpaid campaigns, as both have benefits.
Create Compelling Content:
Once you know your audience and the budget you can spend to reach them, focus on your content. Create different types of content for each media channel while keeping your audience in mind.
Optimize for Mobile Users:
Most of the masses use smartphones. Always optimize mobile users' web pages, images, ads, etc. Ensure you give an excellent experience to your laptop-using audience and mobile users.
Conduct keyword Research:
Do effective keyword research before making the content. You can easily do the free keyword research tools that are available online. It will optimize your content for best SEO practices which will help you in reaching your potential customers.
Take actions based on analysis and feedback: If you're putting effort into something, you have to see if you're getting the desired results. Always get feedback from your customers and track your performance so that you can make changes according to their needs.
Conclusion
Digital marketing is essential in a world with billions of internet users. It helps you reach your target global audience, resulting in your business's exceptional growth. Now that you know how crucial digital marketing is, you can use it for your business or put the matter in the hands of experts. AMITKK is a well-experienced digital marketing company in Toronto that has helped many businesses reach new heights. You can contact us to learn more about our plans and services.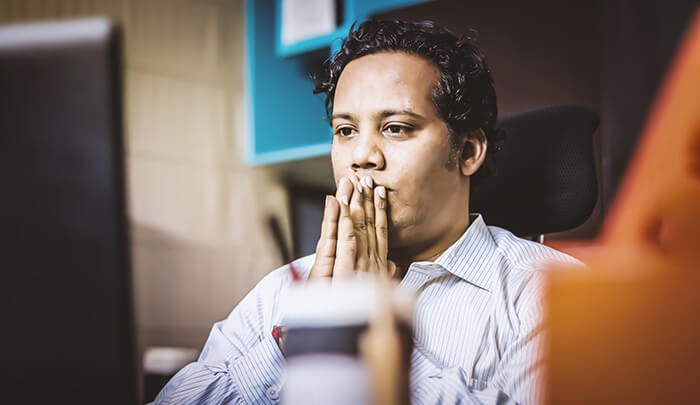 Author: Amit Kumar Khare
Amit is a tech enthusiast and loves writing about it. He is a senior developer with good hands-on experience in digital marketing.
"
Feel free to use images in our website by simply providing a source link to the page they are taken from.
-- AMITKK
"
Comments on
What Is Digital Marketing & How Does it Work
Please keep your views respectful and not include any anchors, promotional content or obscene words in them. Such comments will be definitely removed and your IP be blocked for future purpose.