Introduction
In today's highly dynamic digital world, more and more online businesses compete against each other to make their presence felt in the virtual world. In other words, there is intense competition amongst B2B and B2C brands to get their lion's share of consumers' attention. Investing in a social media platform is the best way to achieve this feat. It can be your Facebook, Linked In, Fiverr, Upwork, Twitter, or even Instagram. This way, you get an upper edge toward targeting the right set of audiences for your products or services. Let us learn a little more about social media advertising. We will also learn tips and techniques on how to set up your social media ads effectively:
The know-how behind Social Media Advertising
Well, what is your understanding of social media advertising? It is a digital strategy wherein you pay social media platforms to get your content listed. This way, the social media platform helps you target the right set of audiences on the preferred interface. Here, you should already understand the technicality of the whole thing. The number of users who view your social media ads is called 'paid reach.' The concept contrasts the users who view your social media platform through an organic reach. In other words, people get to see your content on social media channels free of charge.
You also have other perks when investing money in a social media platform. It provides you with better insights into what kind of consumers the Brand should approach in a targeted manner. This way, you directly reach the right set of audiences you want to reach. You need not wait endlessly for your content posts to go viral. Again social media advertising helps you get hands-on with newer customers apart from your regular shoppers. This way, your Brand can reach a heightened awareness amongst virtual or web users. However, you need to invest your money in the right social media platform for all of this to happen. It requires a certain degree of forethought and planning. Helping you get a run-down into a series of steps on how to set up your social media ads in a streamlined manner
Your Brand must define its Goals.
The starting point for any successful ad campaign is that the Brand must clearly define its goals. In other words, the ads must cater to a well-defined or measurable objective. This way, your marketing teams can reveal whether the ads work to your advantage. Hence, it would be best to define the measurable KRAs for your brands constantly. This way, you can also gauge how they are performing via multiple campaigns. You can improve the lower-performing campaigns and double up the quotient for the higher-performing ones.
Analyze Aspects that are Trending
You can let your digital marketing teams get cues on trends amongst today's Gen Z or millennials. Targeting fresher audiences for your content, products, or services is more accessible. Hence, it becomes crucial for your Brand to understand what is trending and what is not. This way, you can put in the correct elements for your digital ads to tick. For example, if consumers get impressed with vertical imagery or pop-culture references, implement them as a part of your ads. This way, you allow your digital ads to do the talking all the time!
Who are your Potential Customers?
It would help if you always curated ads to meet the demands or individual requirements of your potential customers or end-users. Again, the effectiveness of any social media campaign is to run a set of ads your audiences can connect to clearly and lucidly. It would help if you formatted your ads in an easy-to-understand tabloid. Hence, businesses must more than merely focus on what features they have and what they offer to their customers without understanding the base.
What is your Call to Action?
As a content marketer, when you allow your writers to post blogs to audiences, you must insert the 'Call to Action buttons. A call to action can relate to something as simple as sharing blogs with other social media channels. Or allowing your customers to post their comments or reviews on your website. Without a compelling call-to-action, your efforts to reach more and more customers can go in vain despite you generating informative and relatable content.
The formula for plan B
You cannot expect your first ad to land smoothly on a social media platform. You must also have a set of ads curated as a Plan B action. You must perform multiple tests to get your ads right. You must evaluate a strategy that works best for your business and has the consumer's expectations fulfilled. This way, you can capture target markets across your niche.
Understand the importance of content-driven images
Whether you want a visual set of images or plan for pop-up images, you must aim to create that lasting impression on viewers or web users who open your website. By providing a good UX experience for your website users, you encourage them to take a call to action in favour of your Brand or business per se!
The creation of stories unveils the magic.
When you try promoting your products directly via social media channels, people can feel that you are being pushy. In other words, they may feel that you are trying to promote your fleet of products or services by hook or crook. Instead, a more practical approach is you must tell a story through your Brand. You can create a backdrop concerning how your company was formed. This way, audiences can relate to your Brand. Creating beautiful value-added stories can result in better click-throughs or engagement amongst your audiences.
Conclusion
These are eight amazingly cool ways to set your social media ads in the right direction. By immediately responding to their review comments and personalizing your ad content every time, you can expect far better results in terms of conversion rates.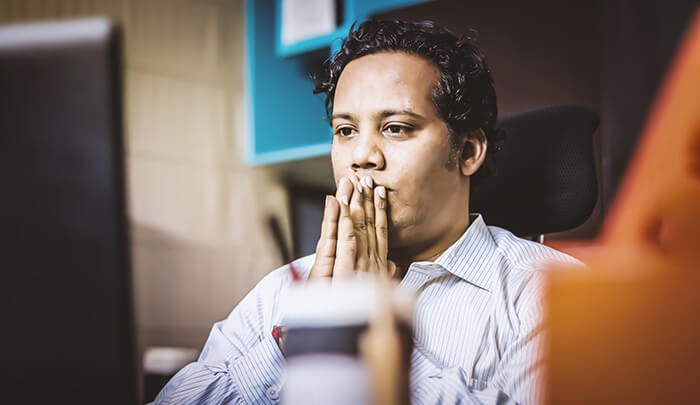 Author: Amit Kumar Khare
Amit is a tech enthusiast and loves writing about it. He is a senior developer with good hands-on experience in digital marketing.
"
Feel free to use images in our website by simply providing a source link to the page they are taken from.
-- AMITKK
"
Comments on
How to Setup Social Media Ads
Please keep your views respectful and not include any anchors, promotional content or obscene words in them. Such comments will be definitely removed and your IP be blocked for future purpose.