Is Digital Public Relations (PR) the latest buzzword? Or is it when Google got launched, and other channels got digital? Previous PR was about getting press releases, print media, onboarding journalists and huge media houses and agencies to cover launches, create a brand story, put forward a perceived image for consumers, and get covered in magazines and via word of mouth. It was persuasion via print, also known as traditional PR.
The tables have turned. There has been a big boom since digitalization. Social media, influencer marketing, momentum marketing, websites, paid traffic, and organic traffic, there is a lot to explore. If you are still on the fence about launching a Digital PR campaign, then there is still time. There is enough to do and much more to seek and capture the market.
This guide shall help you understand how Digital PR works and how to create your campaign.
What Is Digital PR?
As the name suggests, it is public relations that is digital. It uses digital media sources such as social media, influencers, SEO, and creating marketing campaigns to reach its target customers. It is an inbound strategy. PR helps develop good relations with consumers and brands, leverage social media platforms, create a brand voice and attract media coverage for launches.
Brands need to be where their consumers hang out, i.e., on social media. Plus, Google has received a massive increase in its search queries. Twitter is no longer a public rant platform, but it's where top influential entities, media house chiefs, and CEOs voice their opinion. It increases visibility, brand perception and exposure and attracts backlinks, partnering with other businesses. Content creation and content marketing are crucial in Digital PR.
Further, Digital PR is not limited to B2C. It has expanded to B2B and SAAS too.
Importance of Digital PR
Digital PR is no longer an option but a must-have strategy. It can be used by any business, small, big, or a giant corporation. It initially takes time and effort to channel resources, create content strategy, market, and network with the right people, but it has a considerable compounding effect.
Google has become an intelligent bot. It understands that websites are manipulating the off-page SEO and backlinks, which is not a level playing field. With the new updated algorithm, the spammy tactics no longer work. Google pushes valuable content and benefits the player who abides by the rules. Creating effective share-worthy content, marketing it, getting validation via shares, likes, comments, and coverage, and attracting genuine backlinks are essential.
Digital PR employs a unique set of skills. It needs analytical thinking skills, problem-solving, real-time tracking and reporting data, and troubleshooting gaps.
What benefits Of Digital PR?
The following are the benefits of Digital PR:
Helps attract high-quality references from online publishers, and other websites
Assists in increasing domain authority
Boosts Google's ranking signals
Leverage social media platform
Create a brand image and awareness
Attract invitations to business masterminds, and influencer programs
Tap into fellow influencer's networks, shout-outs
Increased conversions
How to do a Digital PR Campaign?
You are enlisted below is how to create the perfect Digital PR Campaign for your business.
Goal and Messaging:
A Digital PR campaign has the same basic features as any other campaign. Success depends on creativity and execution. Be clear on what are the business end goals and what is the driving force of the campaign. It needs to take into account the awareness level of target customers. There are five levels of customers—the unaware, problem-aware, solution-aware, product aware, and most aware.
Create content catering to the different levels of customer awareness. Also, create separate customer persona and customer awareness. It helps convey the right message to the right person.
Create a Content Bucket.
Depending on the level of awareness, chalk out different content ideas. Based on the user personas created above, map out likes, dislikes, goals, objectives, desires, and pain points. Ideate and create content. It can be live questions and answers, polls, quizzes, infographics, blogs, listicles, white papers, case studies, podcasts, and videos. Create content that grabs the attention of media houses and journos.
Initially, this may not hit the bull's eye, but it gets you close. So keep repeating the process. It is not a do-it-once exercise.
Content Distribution:
Every social media forum has its audience. So, distribute content depending on the audience of the platform. Cater to them with the right content. Track social engagement such as shares, likes, comments, reach, and the number of views.
Outreach and Building Relationships:
Create a thorough research outreach list. Create a database of journalists, media houses, online news portals, digital magazines, and newsletters. Send emails, make them personal, and explain how they benefit their readers. Craft an irresistible outreach pitch.
Also, build cordial relationships with journalists. Network and connect. It pays off in the long term.
Build Credibility and Authority:
The way to build credibility and authority is to be genuine. Creating a fake narrative will do more harm than benefit. Tell the story behind the brand, make it personal, and show behind the scenes, create a connection. It attracts the right people and repels irrelevant ones.
Credibility gives inbound leads and backlinks when outreach doesn't give desired results.
Measure the KPIs:
Depending on the goals, track your KPIs, whether it is brand awareness, site traffic, social media engagement, backlinks, or social interaction with journalists. Track Google search console and analytics. Digital PR is not static. Hence the need to strategize new ideas.
Digital PR Tools:
The following are the best Digital PR tools:
Ahref, SEMrush, and Moz - are great SEO tools
Google Search Console and Google Analytics - real-time basis data
Google Trends
Buzzsumo
People also ask
Hunter.io (email scraping tool) and Cision (PR outreach)
HARO reports
Conclusion
Digital PR works when it is backed by strategy, content creativity, execution, and the right mindset. It is a long-term game; stop looking for short-term gains. It is challenging but rewarding as well.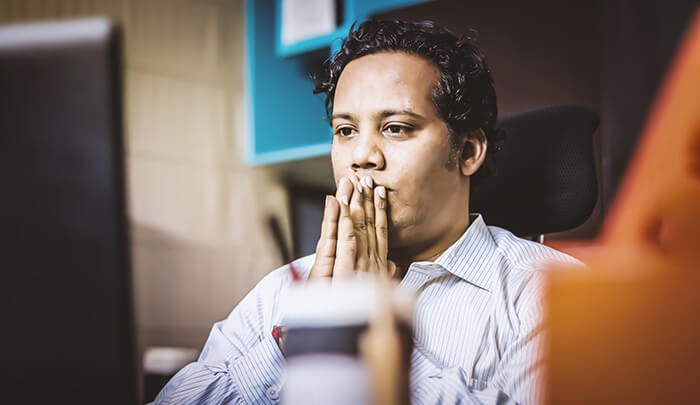 Author: Amit Kumar Khare
Amit is a tech enthusiast and loves writing about it. He is a senior developer with good hands-on experience in digital marketing.
"
Feel free to use images in our website by simply providing a source link to the page they are taken from.
-- AMITKK
"
Comments on
The Ultimate Guide to Digital PR
Please keep your views respectful and not include any anchors, promotional content or obscene words in them. Such comments will be definitely removed and your IP be blocked for future purpose.