A strong online presence is a must have for businesses and SEO helps big way in building it. Along with it video marketing makes your presence more creative and engaging. Video marketing helps businesses communicate their brand messaging and engage their audience.
By combining these two strategies, businesses can create SEO explainer videos that not only improve their search engine rankings but also provide valuable information to their target audience.
We will explore how businesses can use SEO explainer videos to increase website traffic and reap the benefits of both SEO and video marketing.
Understanding SEO Explainer Videos
SEO explainer videos are short, engaging, and informative videos that are optimized for search engines. They typically explain a concept, product, or service and are designed to educate and inform viewers.
Video content is more engaging and visually appealing than text-based content, which means that visitors are more likely to stay on a website if it has relevant and high-quality video content.
Search engines like Google prioritize websites that have video content, which means that including SEO explainer videos can help businesses rank higher in search results pages.
This is a powerful tool that businesses can use to improve their SEO and engage their target audience.
Creating SEO Explainer Videos
To create effective SEO explainer videos, businesses should follow these steps:
Planning and script writing
Before starting the video production process, it's important to plan and write a script. The script should be informative, engaging, and focused on the target audience's needs and pain points.
It should also include relevant keywords and phrases that are optimised for search engines. The script should be concise and to-the-point, with a clear call to action at the end of the video.
Choosing the Right Visuals and Voiceovers
Visuals and voiceovers are crucial components of an effective SEO explainer video. The visuals should be engaging, relevant to the topic, and high-quality. They can include animations, graphics, or live-action footage.
The voiceover should be clear and engaging and match the tone of the video. It's important to choose a voiceover artist that is easy to connect with the essence of script.
Tips for Creating Effective Videos
To ensure that the video is effective and engaging, businesses should follow these tips:
Always try to keep the video short as users loose interest over stretched ones. Plan to wrap the video under 2 Minutes.
Use visuals to complement the audio and keep viewers engaged.
The tone of the video should have conversation style to engage the users.
Highlight the main benefits of the product or service and how users can use it along with the benefits it brings to them.
End the video with a clear call to action, such as "Visit our website for more information" or "Contact us today."
Using SEO Explainer Videos to Increase Website Traffic
To increase website traffic using SEO explainer videos, businesses can use the following strategies:
Embedding videos on website pages
Businesses can embed their SEO explainer videos on relevant pages on their website. This will not only improve the user experience but also increase the time visitors spend on the website, which can improve search engine rankings.
Sharing videos on social media platforms
Social media platforms are great channels for promoting SEO explainer videos. Sharing over various platforms ensures great reach and engagement.
It's important to optimize the video for each platform and include relevant hashtags.
Including videos in email marketing campaigns
Businesses can include their SEO explainer videos in their emailers. Research shows an increase in engagement whenever videos are used in emailers. The video thumbnail improves the chances of user reading through the mail and also checking out the video, even if just for fun.
Improve Google My Business with videos
Google My Business is a free tool for you to manage your online presence on Google. By adding SEO explainer videos to their Google My Business listing, businesses can increase engagement and improve their search engine ranking.
Analyzing and Measuring SEO Explainer Video Success
Analyzing and measuring the success of SEO explainer videos is crucial to understanding their impact on website traffic and SEO. The following are some key metrics to consider when analyzing video engagement:
Views: It basically means how many times the video was watched by users.
Engagement: The percentage of the video watched by viewers
Click-through rate (CTR): The percentage of viewers who clicked on a link in the video or accompanying text.
Conversion rate: As the name suggests it is basically the percentage of users who converted to our desired goal. The goal can be anything that you want as part of marketing campaign. From making a purchase to filling a form to just viewing the video itself. Lots of online tools are available for this including Google Analytics. These tools help you understand how all factors are working for you and also share details around traffic with you. Based on data crunching, you can analyze what all channels and keywords are working out for you to adjust your video marketing strategy accordingly. For example, if a particular video is driving a lot of traffic but has a low engagement rate, the business may need to adjust the video content or optimize it for a different platform.
By continually analyzing and adjusting their video marketing strategy, businesses can improve the effectiveness of their SEO explainer videos and drive more traffic to their website.
Conclusion
SEO explainer videos are an effective tool for businesses looking to increase website traffic and improve their search engine ranking.
By creating engaging and informative videos that are optimized for search engines, businesses can attract more visitors to their website and convert them into customers.
To make the most of SEO explainer videos, businesses should plan and write a script, choose the right visuals and voiceovers, and follow best practices for creating effective videos. Use strategies like embedding videos on website pages, sharing videos on social media, and including videos in email marketing campaigns.
Monitor, analyze and correct your video campaigns on regular basis to get the most out of your videos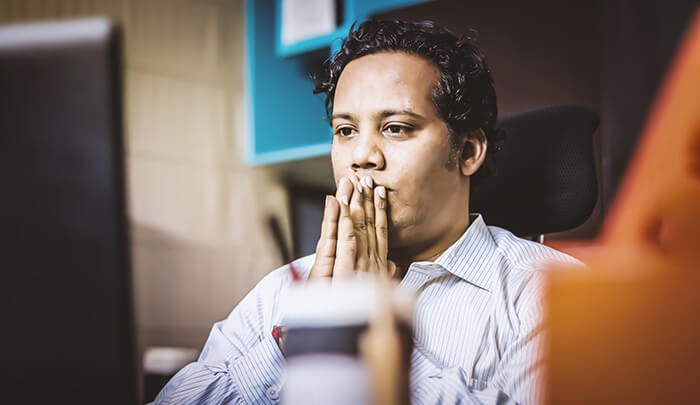 Author: Amit Kumar Khare
Amit is a tech enthusiast and loves writing about it. He is a senior developer with good hands-on experience in digital marketing.
"
Feel free to use images in our website by simply providing a source link to the page they are taken from.
-- AMITKK
"
Comments on
SEO Explainer Videos to Increase Website Traffic
Please keep your views respectful and not include any anchors, promotional content or obscene words in them. Such comments will be definitely removed and your IP be blocked for future purpose.