Every business wants to promote its products/services to the right audience, and one ideal way to do this is via social media. Hashtags are one great way to promote a business on social media. Hashtags were also known as "the pound sign" during the early days when we only used them on Twitter. Over time, social media users realized that the pound sign could quickly help their content discoverable to the right audience and started using the same on other social media platforms.
By mastering hashtags, you can find a very effective way to engage the audience and increase your brand's social media presence. It also provides excellent visibility to your posts and helps them reach customers interested in your topic. It would help improve both your followers and your influence.
Understanding Hashtag Basics
Now that you are on this page, we assume you already understand what hashtags are. But let us know a few basics related to the same.
Hashtags always start with the symbol #, and you are not supposed to use any symbols or spaces in between words.
Your account needs to be public when posting on social media platforms like Instagram. Non-followers cannot see hashtagged posts in the case of a private account.
When using hashtags, it is essential to avoid combining different words to make them long. Ensure that they are short and searchable words.
Brands also need to use relevant, memorable, and concise hashtags. Please avoid obscure hashtags as they are hard to find, and the visibility tends to be low.
Though there is a limit on the number of hashtags you can use, use only a few, as it can look spammy.
Also, do not just use a hashtag for every few words on the post. In various cases, 3 to 10 hashtags perform better than 20 or 30.
Do not force every hashtag in every position. Use only those that add value and can help boost conversations and visibility.
How exactly do these Hashtags Work?
Why do we use hashtags when posting on social media? Did you ever wonder why? Hashtags help users find the right content and help creators reach the right audience. When you use a hashtag, you are suggesting to the user and the algorithm that the content you are posting is related to a particular topic.
Using Hashtags on Twitter
Brands can use relevant and well-researched hashtags when posting on Twitter to reach a wider audience and see an increase in engagement. However, make sure to use just two hashtags for every tweet. By using a few hashtags, you can also increase engagement when the followers retweet the post.
To increase the impact, users can always look for trending hashtags and use them when tweeting. When you use a trending hashtag, users can easily find your post when they search for the tag. One of the best tools you can use to research on best hashtags for Twitter is Twitonomy.
Using Hashtags on Facebook
Facebook is one of the largest social media platforms, and it can be hard to get your posts seen without using a hashtag. If you wish to obtain more exposure for the posts and boost their organic reach, it is necessary to use the right hashtags. Like Twitter, you can use 3-4 hashtags for Facebook posts.
It is also easy to find similar hashtags on Facebook. Just type in the keyword in the search bar, and you can see the hashtags and their reach. If this is your first time using hashtags on Facebook, try going back and adding relevant hashtags to improve the post's organic reach further. This way, you can reuse old posts and effortlessly attract new followers.
Using Hashtags on Instagram
Instagram is taking the social media industry by storm. If you wish to stay ahead of the competition, increase the reach of your posts and improve engagement, it is a must to use hashtags. Though the limit of hashtags you can use on Instagram is 30, experts suggest using ten to twelve hashtags in the post. You can always add a few more hashtags in the comments. Users can also use the "Stories" feature to reach a wider audience.
One of the best ways to find trending and relevant hashtags on Instagram is by using the search box. Type in the keyword with the "#," and you can find the trending hashtags. Another way to find hashtags that might do wonders for you is by checking influencers' accounts in your niche. You can always experiment to see what works for you and does not.
Using Hashtags on Pinterest
Pinterest is a widely used platform, especially by bloggers. Pins can drive massive traffic to your website, blog, or YouTube channel. However, hashtags play an important role here as well.
Using relevant hashtags makes it easy for others to find pins based on their interest. Also, the posts that use hashtags are placed on the platform chronologically. This way, you can quickly gain visibility and engagement.
You can use two to three hashtags when posting on Pinterest. It is essential to use unique hashtags, especially when you are using Pinterest for Business.
Using the right hashtags can make you a social media star in no time. So, do your research, and pick the right hashtags to drive engagement and improve the reach of your posts. For more information, connect with Toronto's leading social media marketing company.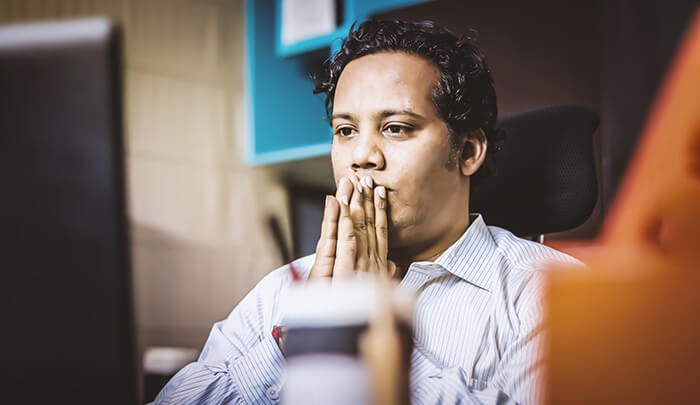 Author: Amit Kumar Khare
Amit is a tech enthusiast and loves writing about it. He is a senior developer with good hands-on experience in digital marketing.
"
Feel free to use images in our website by simply providing a source link to the page they are taken from.
-- AMITKK
"
Comments on
How To Use Hashtags to Increase Your Reach on Social Media
Please keep your views respectful and not include any anchors, promotional content or obscene words in them. Such comments will be definitely removed and your IP be blocked for future purpose.