In this blog, we will study A/B testing SEO. Here we will study AMITKK's working process of A/B in search engine optimization and other related things. Let's start with A/B testing-
A/B Testing in Search Engine Optimization
SEO A/B testing contrasts two iterations of a website, email, or other marketing material. Split testing is another name for the method. AMITKK's A/B testing procedure gauges performance variance. You must now be wondering how the entire A/B testing process operates. Well, let's look at an illustration to comprehend it better:
Consider that you have two different landing page designs and are still determining which would perform better. Assign two groups, and offer groups 1 and 2 separate landings to learn more about it. Now check for clicks and traffic. A/B testing is this.
The Basis of A/B testing includes:
URL encoding
Descriptions and titles in meta
Demand for action
Headlines
Merchandise descriptions
Videos or pictures
Sales pitch
Working with AMITKK on the A/B process
A/B testing involves contrasting two website versions to see which one performs better. It enables you to get more traffic out of the traffic you already have; therefore, you must continually test and improve your website to get the best conversion rates.
For instance, if you want to evaluate the effectiveness of your website's headline, you can create two similar web pages (let's call them A and B) with different titles and send the same traffic to each page simultaneously to compare the results.
The winner is the one with more views and higher conversion rates! Also, keep in mind that A/B testing is a continuous process. It is an ongoing procedure.
To conduct an effective A/B test campaign, you can follow the procedures below:
Plan your tests.
Have conversion criteria that are clearly stated and measured.
Decide which pages to test first based on their relevance, possibility for improvement, and ease of use.
Determine what to test.
Create variants of various testing components
Determine if multivariate or A/B testing should be used by measuring current traffic and conversion rates
Specify KPIs.
Establish target and conversion objectives.
Establish the timeframe for the test.
Install and run several test scenarios.
Measurement findings and outcomes
Conduct further testing.
The list of important web page elements to be A/B tested:
Page heading
CTA Button
Images
USP
Copywriting
Text font and style
Form length and
Colour
AMITKK's Best Way of A/B Testing
A/B testing is a crucial step in the SEO process. You must ensure that your choices are logically sound because you can only control one component when determining your ranking factors. A/B testing is a great approach to determine if one aspect of your SEO strategy is working.
For illustration, you tried using keyword X in your meta description tags, increasing your traffic and ranking. Then you can try using keyword Y and run an A/B test to see if that caused the surge or keyword X. be sure to adjust for other variables and have a sufficient sample size.
What are the Most Effective Techniques for A/B Testing?
Your measurement unit should be higher in the funnel than testing for conversions. Before diving into conversions, it can be a good idea to see if the engagement behaviours are substantial or if other landing pages have less abandonment.
While not the best technique for testing huge traffic volumes, you can make more obvious modifications for smaller traffic so that You would feel the results sooner. Beginning from the top down, try two completely distinct designs or methods, and then drill down as you identify the most effective one.
Does the basic question demand your preferred SEO platform?
Because reports are typically included in every SEO platform, the tool that can report on the things your client genuinely cares about is the finest tool for SEO reporting.
What details do your customers require?
There are various SEO-related topics to cover; therefore, we'll share my three favourites for three different sorts with you:
Technical SEO for the whole of your website:
Keyword positions
Reports on traffic and queries
SEO techniques
There are many technical SEO tools that AMITKK will crawl your entire website and provide you with thorough PDF reports that explain what has to be repaired, what's being done successfully, and what may be improved.
Keyword Positioning
An all-in-one SEO package provides daily keyword rankings and a wide range of other SEO features. You can view Average ranks over time, SERP Links and the keywords for which they appear, and Current and historical keyword positions inside the reports going back as far as the client desires.
The Traffic Reports
With the help of Google's Data Studio, you may combine and utilize various Google data to your advantage. Furthermore, it's free! All your Google Analytics and Search Console data may be immediately connected, making it easily accessible in the app. You can include any information in GA or GSC in a Data Studio report.
The difference between the A/B test and the URL test
The two versions of any page or website can be compared using an A/B test. The modifications are typically minor and might only be testing one thing.
We believe you mean "Split URL test" when referring to a "URL test."
The Conclusion
This blog is all about A/B testing in SEO. It will tell what A/B testing in SEO is and the working process of AMITKK in A/B testing. This blog will briefly explain things and clear your confusion easily.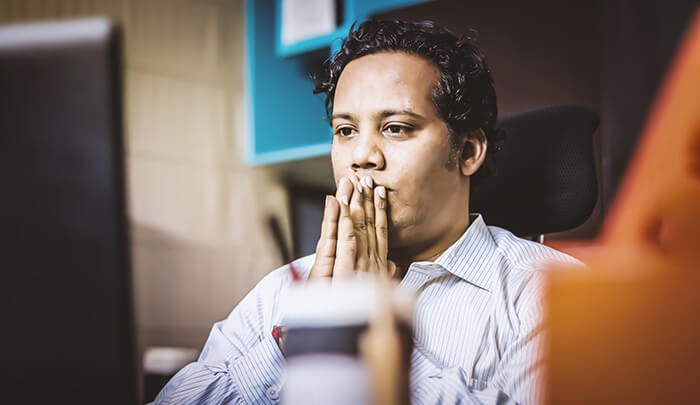 Author: Amit Kumar Khare
Amit is a tech enthusiast and loves writing about it. He is a senior developer with good hands-on experience in digital marketing.
"
Feel free to use images in our website by simply providing a source link to the page they are taken from.
-- AMITKK
"
Comments on
What is A/B testing in SEO
Please keep your views respectful and not include any anchors, promotional content or obscene words in them. Such comments will be definitely removed and your IP be blocked for future purpose.