Everyone has a lot of curiosity about the SEO industry. Throughout the SEO year, Google makes many adjustments to its algorithm to determine search engine rankings. There is no guarantee that SEO techniques will continue to be effective over multiple years.
If you've noticed a decline in organic traffic to your site over the past year and would like assistance with SEO, we can help.
This post will go through the top search engine optimization (SEO) strategies for 2022, including the fundamentals and the more complex methods to help you maintain and expand your organic search presence.
Let's dive into SEO Techniques -
Start Optimizing Your Content Immediately
Optimizing for search engines typically means producing content frequently, focusing on new keywords, and gaining links to such pages.
However, optimizing the existing content, a technique known as "content optimization," is a more deliberate way to enhance your organic traffic.
Among the goals of content optimization is the improvement of a page's meta tags.
Using the appropriate keyword density for both primary and secondary search terms.
Getting the proper word count.
Facilitating easy comprehension
Using the right meta title & description tags
Here are Four Strategies for optimizing Your Site's Content -
The first step is to conduct the necessary keyword research to determine the word count & keyword density for your particular situation.
Search engine results pages (SERPs) can vary widely. In some cases, a featured sample will provide the complete answer; in others, a sales page of 500 to 1,000 words would do the trick. Then there are the inquiries that need lengthy contents of three thousand words or more.
Thus, it is impossible to give a universally applicable recommendation for a target word count, as this metric is entirely dependent on the specifics of the search engine and the pages that achieve the highest rankings. If you misjudge this, though, the ranking will be challenging.
A/B Testing of Meta Titles for Click-Through-Rate Improvement
Title tags are among the most crucial elements when optimizing a web page. Meta descriptors? Not really. To be sure, Google doesn't consider meta descriptions when determining a page's ranking.
A greater click-through rate (CTR) is one of the factors that search engines use to determine page rank. Numerous credible sources, including CXL, have identified CTR as a ranking component. During a Whiteboard Friday episode a few years back, Rand Fishkin explained ways Google might handle it: "If the result in place four is getting more clicks than the results in position two, shouldn't they be swapped around?"
Use Content Decay to Find Pages Losing Views
Over time, when additional material is published, older posts will see a decline in views and search engine ranks.
As time passes, posts become stale; rivals publish new content, link-building halts, and so on. Whatever the case, pursuing novel avenues of inquiry can be challenging while keeping everything else current.
One of the simplest methods to track your older (but still valuable) information & prioritize where to invest efforts on upgrading old pieces against developing new material is to address your dwindling traffic.
Address Contextual questions to Match User Intent
You may learn a lot about a user's search intent from the "Related Searches" & "People Also Ask" portions of the search engine results pages (SERPs).
To illustrate, suppose you want to improve your search engine rankings for "content optimization." One strategy may be to compose a lengthy lesson on the topic (like this article). It's possible to drive the voice-assisted searching we described before you provide to the questions found in the "People Also Ask" section.
You can also get ideas for what to write about by looking at the "Related Searches" tab at the bottom of the search engine results page.
The "Research" page lists frequently asked follow-up questions for each topic.
Make sure the page works perfectly every time
SEO professionals have never given much weight to page site optimization because it is a relatively weak ranking criterion. It was significant but less than more time-honoured techniques like on-site SEO and link development.
SEO industry witnesses frequent updates. The most recent SEO techniques, such as BERT & MUM, demonstrate Google's aspiration to personalize its search engine by tailoring its ranking algorithm to factors such as, you guessed it, page site development.
Although links and tags will always be important, You must consider other factors. This new statistic will be used heavily by Google's algorithm starting in 2020 when the Page Experience Upgrade is released.
According to Google, Page experience:
"a collection of indicators that capture visitors' impressions of a website's usability beyond the informational value it provides."
Let's get one Thing Straight:
Google has yet to learn how its customers interpret a webpage (although Neuralink could change that shortly). They also make assumptions based on four measures linked to the quality of a page's experience.
The first set of metrics is called Core Web Vitals, which measures how quickly a page loads from the user experience standpoint.
The LCP is a metric for measuring loading times and overall content density. According to Google's recommendations, a page's LCP should be less than 2.5 seconds after loading.
Interactivity by First Input Delay (FID). When it comes to FID, Google suggests aiming for under 100 ms.
Visual stability is quantified using Cumulative Layout Shift (CLS). Specifically, Google suggests aiming for a CLS score of 0.1.
The other three criteria have to do with how well a page works on mobile devices, whether or not it uses the secure HTTPS protocol and the presence or absence of annoying interstitials.
These factors will improve your page experience for the users.
Conclusion
If you want the site's organic traffic to keep growing, you need to go beyond the basics & delve deeply into SEO strategies.
Focus on more than just the fundamentals of SEO and look for gaps in your competition's plan to fill to see if you can boost your search engine rankings.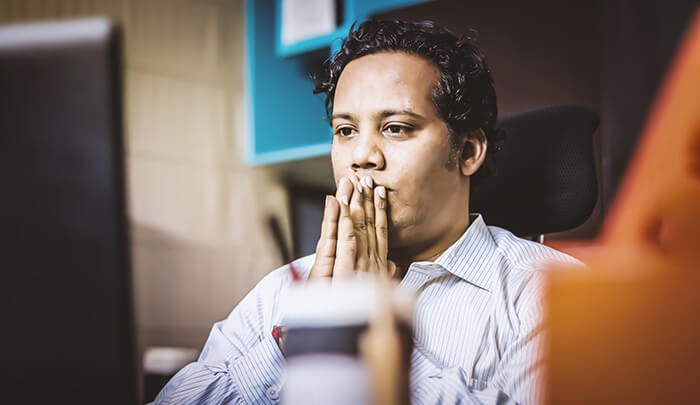 Author: Amit Kumar Khare
Amit is a tech enthusiast and loves writing about it. He is a senior developer with good hands-on experience in digital marketing.
"
Feel free to use images in our website by simply providing a source link to the page they are taken from.
-- AMITKK
"
Comments on
SEO Techniques to Increase Organic Traffic
Please keep your views respectful and not include any anchors, promotional content or obscene words in them. Such comments will be definitely removed and your IP be blocked for future purpose.