Search engine optimization is the practice of creating content so that it ranks itself when the user searches a particular keyword. A website consistently ranks high and draws more traffic, which leads to greater revenue, higher visibility, brand recognition, and overall business growth and development.
It is, therefore, the aim of every small and big business to optimize its content to rank higher. However, with the emergence of several new start-ups and businesses, it has become exceedingly difficult.
How to measure SEO Success
Unfortunately, nearly 70% of small businesses need suitable SEO strategies. In this era of cutthroat competition, we must harness the full benefits of SEO's wonderful tool.
You should frequently examine SEO performance and results to assess whether your SEO services produce the desired results. By doing so, you can increase your chances of gaining valuable traffic to your website.
It can also help you formulate the correct tactics to overcome the gaps in your strategies and produce better results.
How to Measure SEO Performance and Results
Here, we will briefly explain some of the easy ways to assess your SEO strategies' performance and the results it produces.
1. Amount of Traffic
Your site's organic traffic is the most reliable indicator of an effective SEO strategy. Organic traffic refers to the number of clicks your site receives from a target audience. The higher the number of people that visit your site, the higher the site's visibility and, thus, better your SEO strategy.
2. Ranking of the Keywords
Keywords are one of the most crucial aspects of search engine optimization. It refers to the words or phrases that generate the relevant websites or web pages when searched in the search engines. It is important to consistently watch where your website is ranked for a particular keyword. Thus, you could perform a gap analysis of the keywords to examine the keywords you are ranking for or the keywords you cannot rank for, even after improving your SEO.
3. Search Engine Results Page
It is the most straightforward way to measure your progress. SERP or search engine results page provides a detailed report of the number of people who have visited your website. It also tells you your 'click-through rate' (CTR), which refers to the percentage of people who have clicked on your site. For example, if your CTR is 20%, it indicates that out of the 100 times that your site has been displayed, 20 users visited it.
In short, SERP gives you an overall view of the progress of your SEO strategies.
4. Bounce Rate
The number of users who click on your site but leave it almost instantly without further activity represents the bounce rate. If your bounce rate is higher than average, it can mean several things, like your content could be better, the interface could be more user-friendly, or the information could be more relevant to the keywords used. In such cases, revisiting your site, examining the reasons, and rectifying them is advisable.
5. Backlinks
One of the most important elements that lead to a high ranking in search engines is good quality Backlinks. A greater number of backlinks indicates a superior quality of content and SEO strategies. Hence, monitoring your backlinks and enhancing your link-building tactics can be necessary.
6. Website Page Speed
The time taken for a page to load is an aspect that needs to be more frequently addressed. According to a study, reducing your load time from two seconds to one second can double the income generated. Conversely, websites with a loading time of 20 seconds have an astonishing bounce rate of 120%. Many online tools can give you an insight into the time taken for your page to load.
A user the total time spends another underrated aspect of measuring SEO results on the site. If the content on your website meets the needs and requirements of the user, they will spend a long time on your website. It is a fantastic indicator of the usefulness of your site.
When more traffic is attracted to your website, your content satisfies the users and indicates that your SEO techniques are in good shape.
7. Rate of Conversion
Tresultein ensures your SEO performance and results by assessing your conversion rate. It is one of the most vital measures of the overall success of your website.
The conversion rate is the percentage of users who have visited your website and performed a certain desirable action that has added to your business sales. This action can be purchasing a product, subscribing to a paid service, registering for an event, or even pre-booking an item.
If your conversion rate is high, your SEO strategies and performance are excellent, producing the ultimate results.
Conclusion
With this, we come to the end of the article. As you can see, even though the process of optimizing your content is cumbersome and time-taking, there are many ways by which you can track the progress of your website.
Using these methods, you can implement the appropriate SEO strategies or connect with the best SEO company in Toronto to achieve your goals.
Moreover, there are various tools present online that could aid you in measuring your SEO results and performance in an even better way!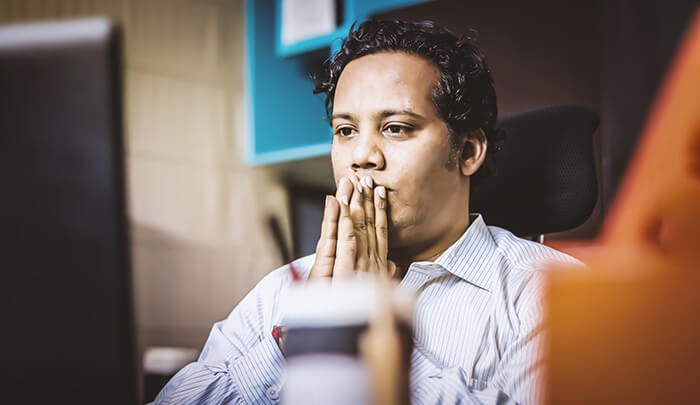 Author: Amit Kumar Khare
Amit is a tech enthusiast and loves writing about it. He is a senior developer with good hands-on experience in digital marketing.
"
Feel free to use images in our website by simply providing a source link to the page they are taken from.
-- AMITKK
"
Comments on
How do you Measure SEO Performance and Results
Please keep your views respectful and not include any anchors, promotional content or obscene words in them. Such comments will be definitely removed and your IP be blocked for future purpose.