SEO optimization is one of the best places to start for website owners looking for fail-proof results. While we all know there are no shortcuts to improving the website's visibility overnight, on-page SEO can help you achieve consistent results. On-page SEO improves the overall user experience and enables Google to understand the website's content better. All of these further help increase ranking as well as traffic on your website.
It can impact the overall traffic and visibility of your website. Website owners can initially focus on the essential pages of their website and opt for an SEO audit by an expert. A reliable SEO agency can optimize each of these pages by making the needed changes.
On-page SEO is much more than adding a few keywords, and the task needs to be handled by an expert. Known to be one of the simplest yet most effective parts of Search Engine Optimization, on-page SEO can show some immediate results when done the right way.
Essential On-Page SEO Factors for Fast Impact
The Content
Content is always the king, and it will remain to be so. The content you use on the website needs to be trustworthy and authoritative and should showcase your expertise. SEO without the right content is similar to a vehicle without an engine.
The Keywords
One of the easiest ways to tell Google's algorithm if your website answers the user's queries is by using the right content with the right keywords. Web pages must correctly operate researched keywords (those used in the question) in the body and the content headings. Though it is easy to find relevant keywords, it always helps to hire an expert for the same, as they can provide you with the keywords your target customers are using for search.
SEO Writing
SEO content needs to be up to a point, read well, and follow best SEO practices. Some of the issues to keep in mind while writing SEO content are,
Focus on readability
Do not fill the content with keywords
Keep both the paragraphs and sentences short
Make use of subheadings and bullet lists
The Visuals
A study has shown that more than 35% of users use images to search. So, if you use the right photos, you gain that traffic. Using pictures and infographics on your website makes it visually appealing and exciting and provides various ways to boost your SEO.
However, it is vital to optimizing the images using text wherever possible. Also, do pay attention to the image sizes to avoid the slow loading of pages.
Title Tags
The meta title is one area where you or your team needs to show their expertise. Optimizing the title tags helps you demonstrate the relevancy of your website and build context.
We should use meta title tags on all the website pages, including the product and the category page.
Meta Description
Are meta descriptions an essential part of the SEO ranking factor? Though it can be partly right, there are quite a lot of case studies that have shown that meta-descriptions do impact the ranking factor of a website.
You need to use the meta descriptions to avoid losing out on the two most important benefits. These not only help Google understand what the page is about but can also widely impact the CTRs. These, in turn, help with better visibility and traffic.
Local Search & Geotagging
Though most businesses focus on the global company, We should always pay attention to local customers. Businesses need to connect with the people from their neighbourhoods, which is how SEO can help you with local SEO. Though local SEO might not be necessary for big corporations, it can show quite an impact on small or medium businesses.
Site Speed
Would you visit a website that loads slowly and is clunky? I wouldn't! The speed of your website can hurt the SEO ranking and often drives away potential customers. The website speed should match the minimum threshold of Google. You can improve the speed with simple steps like,
Reducing the redirects
Image optimization
Compression of media
Browser cache leverage
Responsiveness
In more than a few years, that search volume on mobile surpassed that of the desktop, and the number kept growing with every passing day. Mobile users now account for about 55% of internet usage. Due to this surge, Google now prioritizes websites that have a responsive design. It also helps with mobile search engine rankings.
Structure of URL
During the early days of SEO, experts always used keywords in the URL to rank better. But the algorithm was changed by Google, and the URL structure now plays a minor role. However, it is still an essential part of SEO and can contribute to the overall SEO score.
The Links
One of the best methods to ensure your website establishes authority, trust, and expertise is via links from reputable websites. Website owners need to know and understand how the three main types of links work.
Internal – Internal links direct to a page from the same website.
Outbound – External links point to a website with a different domain name.
Inbound – These are also called backlinks, the links that point to your website from other domains/websites.
Out of the ones mentioned above, inbound links play an essential role in SEO.
Final Thoughts
On-Page SEO is an ongoing process by experts. You can compare it to a Tetris game, as We can never do it. Website owners need to keep working to keep improving and enhancing the ever-changing algorithm.
SEO marketing is about providing the information to searchers and ensuring a top ranking for your website. Websites need to focus on a rich user experience and demonstrate value to the search engines like Google. Both these can go hand-in-hand when you opt for on-page optimization.
Start with an expert evaluation, work on what works best, and see the results yourself. Whatever you choose, never ignore the importance of On-Page SEO.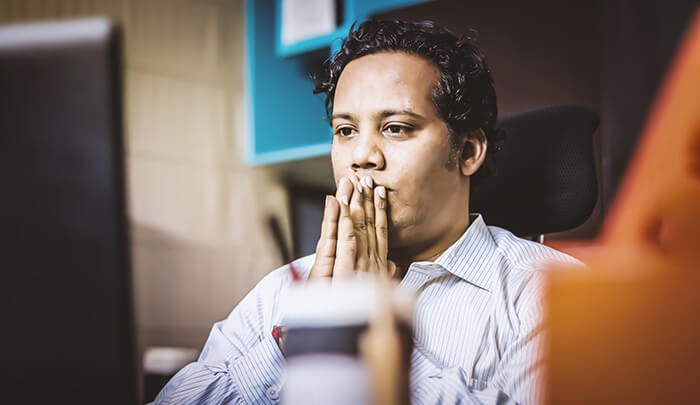 Author: Amit Kumar Khare
Amit is a tech enthusiast and loves writing about it. He is a senior developer with good hands-on experience in digital marketing.
"
Feel free to use images in our website by simply providing a source link to the page they are taken from.
-- AMITKK
"
Comments on
Essential On-Page SEO Factors for Fast Impact
Please keep your views respectful and not include any anchors, promotional content or obscene words in them. Such comments will be definitely removed and your IP be blocked for future purpose.