Future of Digital Marketing after Covid 19 - By keeping people at home and restricting their movements, Covid-19 has changed everything. It has influenced how people communicate, shop, and conduct business. Because we aim to contact clients in a way that piques their interest while staying at home, this sudden shift has impacted how we think at AMITKK. Nevertheless, before that, we had to boost each customer's trust and commitment to us by a wide margin to be successful.
Hence, we also needed to change how we operate with our employees regularly. We make every effort to ensure that they are productive and do everything possible to assist the company while protecting themselves. For efficiency, we adjusted the standard 9 to 5 working hours to more flexible hours.
This feature also aided us in changing the way we communicate with our teams and split responsibilities. Let us now consider the various modifications that we will need to undertake if we want to succeed in a world after COVID-19:
More Online Business
We relied significantly on advertising and marketing at AMITKK before the pandemic came into being since it gave clients a sense of security and helped create a better relationship with our users. However, because COVID-19 kept our users and us at home for several days, we worked on an online mode of operation for our clients. We use multiple social media platforms to promote our business in a fun and engaging way because we want to attract more clients.
We design user-friendly websites to make it easy for visitors to visit us and learn about the services we can provide. It started receiving a significantly greater amount of traffic from online advertising for our clients than we did from traditional ones.
Better Marketing
Although COVID-19 made it hard for us to conduct business in the usual way, it also offered us numerous options to expand and increase the efficiency and visibility of our company by a wide margin. We can now use the digital medium to reach out to our clients because we failed to reach them traditionally because of the pandemic. Once you start using the digital medium as a marketing means, you will quickly realize how effortless it is to profit this way. We can now create videos and advertisements and post them on the internet without hassle.
Email allows us to communicate efficiently with our customers and solve their issues quickly. We can utilize SEO services to increase the number of people that visit our website and app daily. These elements have made it easier for us to contact our users with various offers and discounts whenever we want.
Better User Experience
Customers' expectations were already significantly high before COVID-19 but have increased since then. In today's world, no human can imagine a day without technology. As a result, at AMITKK, the leading digital marketing company in Toronto, we adhere to the norm and strive to deliver everything our customers desire. A high-quality product or service always leads to a good user experience and helps in word-of-mouth promotion and repeat sales.
We also take care of the digital transaction process to help our customers pay without concerns. We also ensure they can order and receive the best outcomes effortlessly within a short period. As a result, we have a team of employees in charge of technological advancements to improve the user experience.
Better Collection
It used to be acceptable for a business to maintain a small collection, but with the spread of the pandemic, the norm has shifted dramatically within a few days. If they could not obtain a product or service from one store, they could go to another. Still, nowadays, we must ensure that we have multiple facilities and products available so that clients can get any assistance they may require.
We conduct in-depth market research regularly to stay ahead of the market's wants and budget. As a result, data and technology are at the heart of our business since they help us maintain a closer relationship with our customers easily and efficiently. This factor helps in boosting the popularity and visibility of our company significantly.
Better Balance
The presence of the pandemic has boosted the scope of digital marketing by a large percentage. However, is it effortless to promote our business with technology? No. We will need to balance what clients want with what our firm requires if we want our business to thrive and attract more customers.
As a result, we need to hire experienced people who can supply us with beneficial ideas and guidance to ensure our company remains on top.
We gather multiple useful pieces of information that will aid us in generating a stronger impression on the market and with our customers. We make thorough plans to determine how technology can help us improve our quality of service.
Global Outreach
The pandemic's presence has also made it more effortless to develop a global outreach. We struggled to make an impression on individuals worldwide due to a need for appropriate websites and apps to market our services. However, following Covid-19, we increased our efforts to strengthen our web visibility.
This factor not only helped us reach out to local customers but also assisted us in attracting clients from all over the world without any concerns. It allows us to display our products, hire more employees, and make money quickly. We use the internet to conduct thorough research to determine what services consumers require and ensure we can supply the users with them.
Conclusion
To improve our digital presence, we recruit a team of experts with the necessary skills to assist us in growing the organization. We also ensure that these people are familiar with social media outreach, digital strategy, email marketing, and other related topics. Choosing the appropriate staff for our firm takes work, so we pay close attention. That's the basic information about the future of digital marketing after Covid 19 by AMITKK.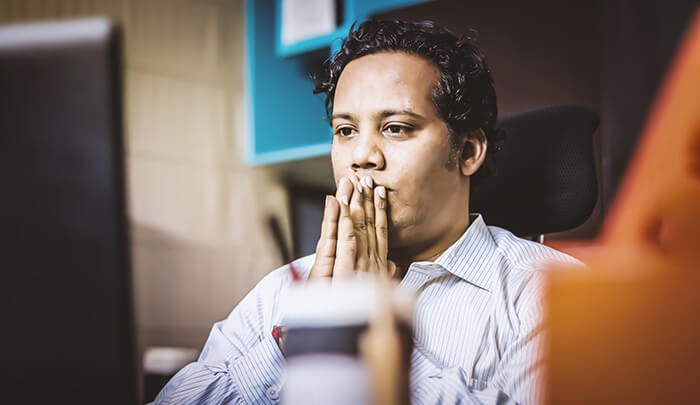 Author: Amit Kumar Khare
Amit is a tech enthusiast and loves writing about it. He is a senior developer with good hands-on experience in digital marketing.
"
Feel free to use images in our website by simply providing a source link to the page they are taken from.
-- AMITKK
"
Comments on
Future of Digital Marketing after Covid 19
Please keep your views respectful and not include any anchors, promotional content or obscene words in them. Such comments will be definitely removed and your IP be blocked for future purpose.