Running an e-commerce website requires lots of focus on security as you deal with products and services involving money from customers. Any perspective that raises the question of the website's security will directly impact the purchase decision. If a website appears dangerous, one would never purchase it, no matter how big the offer is. Every e-commerce website development agency knows the importance of security in e-commerce and works accordingly. Experimenting with a new website development agency, especially for e-commerce, is not advisable. Let's look at some factors that broadly constitute the security aspect of an e-commerce website.
Store data that is necessary
It can be very tempting to get the maximum information from a customer to know your customer better. However, one should ideally connect only the information necessary to serve the customer. Asking for more information that has no relation to the overall operation needs to be corrected ethically and for security purposes.
Analyze the form users fill in while placing the order and see what can rule out all information. This filter also removes the extra fields making users make the purchase faster a smoother.
Never Store Customers' Credit Card details.
You should never store credit information in your database. Instead, store the payment gateway ID generated every time the payment is made. Storing credit card information is very risky, and your site should mention in the privacy policy that you do not store card information.
It will help the customers stay assured that their card details are secure.
If you provide subscription packages, you can use schedulers to remind the customers of upcoming payments. You can also incorporate a wallet system in the website that the user can recharge to ensure the subscription is delivered without delay. Find a good e-commerce website development company like AMITKK to get this effortlessly developed for you.
Use SSL Certificate
SSL certificates are a must for all kinds of websites, especially e-commerce ones. In the absence of an SSL certificate, modern browsers warn that the site is not secure and can be potentially risky. An SSL costs little, but not having it installed on the site will cost you big. It impacts SEO ranking, traffic and definitely sales.
An SSL certificate also acts as an inhibitor from hacking and is strongly advised by search engines as their SEO factors.
Ensure PCI DSS compliance
PCI DSS compliance is mandatory for websites where money transaction takes place. Credit card companies around the world compulsorily use it. PCI DSS compliance is one of the benchmarks for e-commerce security and assures your customers that the website is safe and secure for monetary transactions.
Update Security Patches
Most e-commerce websites are hosted on cloud servers, as shared hosting has many vulnerabilities. Shared hosting is shared by many website owners and is very prone to get hacked. It can allow hackers to get hold of your database and misuse them.
Get a good website development company like AMITKK to host your e-commerce website quickly. The agency will have hosted many e-commerce websites and will take care of your security issues from the server's perspective. Every service that is employed on the server releases its security updates regularly. The resource maintaining the server will get information on these updates and can then further make the updates.
Find a suitable Technology Partner.
There is nothing better than having a good technology partner for your e-commerce website. A good technology partner will keep you updated on the latest trends shaping the e-commerce industry and will do them for you. The partner should have good experience in building and maintaining the website. It would help if you got your e-commerce website developed by an agency with a good background in providing e-commerce solutions.
An E-commerce website requires a good understanding and implementation of a security system as real money and information get into a transaction. Any compromise on this leads to a failure seeping into the whole system without you even realizing it till it's too late. Branding and credibility go for a toss as customers fear a potential misuse of their data.
You can even ask a security firm to analyze your website and see the lapses you have been carrying around. For everything else, feel free to connect with AMITKK.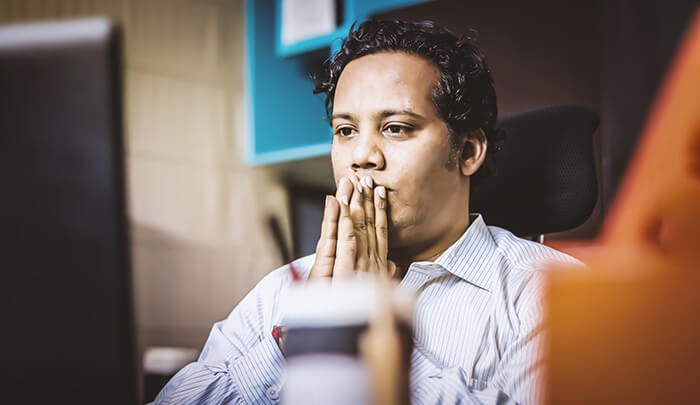 Author: Amit Kumar Khare
Amit is a tech enthusiast and loves writing about it. He is a senior developer with good hands-on experience in digital marketing.
"
Feel free to use images in our website by simply providing a source link to the page they are taken from.
-- AMITKK
"
Comments on
Security in E-commerce Websites
Please keep your views respectful and not include any anchors, promotional content or obscene words in them. Such comments will be definitely removed and your IP be blocked for future purpose.