Developing an e-commerce website requires lots of decision-making. Of all the factors that play a crucial role, deciding on the right technology stack or platform holds the highest weightage. The platform decision directs the future course of SEO, scalability, and customization to a large extent. The list of platform options you can use to develop an e-commerce website is decent, and each has its pros and cons. You need to understand your requirement and vision before finalizing one.
Factors to Consider While Choosing an eCommerce Platform
Scalability:
The platform should be easily scalable without lots of fuss. As the website grows and you add more products and other options, you will need additional functions. If you get restricted by the platform, you will find it very frustrating to get it changed just because it needs to be more scalable.
Customization:
Aesthetics plays a significant role in sales and getting users to the website. Generally, platforms have customization options to quite an extent, and you can quickly develop new ideas. The platform should be easily customizable to stay updated with the latest trends and designs.
Ease of Development:
The development process should be easy as it has an indirect impact on factors like scalability, cost, time for development, and customization. The development process should be easy and fun. Else the development team loses interest in the platform without you even realizing it.
Ease of Maintenance:
Maintenance of the e-commerce website might initially look like a minor factor. But once the development work gets completed, it sure will. PHP-based frameworks generally have a little challenge in maintenance. Some JS frameworks need to be prebuilt before deployment, and the whole process needs to be done again for every minute change making the maintenance a nightmare.
Cost of Development:
The cost of e-commerce website development is one of the most significant factors that guide platform choices. Platforms like Laravel used to build websites from scratch tend to go on the higher side compared to prebuilt and pre-defined frameworks like WordPress or Shopify.
SEO:
SEO services are required whenever you decide on an e-commerce platform. Platforms like WordPress have excellent plugins for SEO, while the same has to be developed from scratch in platforms like Laravel, React JS, and Node JS. Ensure the e-commerce developer you have hired knows the SEO basics and has worked in the field for a few years before going ahead.
User Experience: Finally, the platform should give a good user experience. Platforms like Shopify have an excellent user experience quotient as they utilize the rich experience of the developers designing the theme. You might have to figure out the whole user journey on other platforms, which can be tricky and confusing.
With clear parameters, let's look at some of the best e-commerce platforms.
WordPress
WordPress powers every third website worldwide, and a considerable proportion is e-commerce. Easy to deploy and with a vast list of free themes and paid themes, it can be a good choice if you are starting out or on a tight budget.
The biggest challenge with the themes is that they need to be more heavily bloated and can give a bad user experience. Although You can develop WordPress-based e-commerce websites at a low cost, they can be difficult to scale or customize.
If you are dreaming significantly about your e-commerce business and budget is not a significant constraint, it would be an excellent decision to stay away from WordPress.
Shopify
Shopify is an excellent choice to get an e-commerce website built in a short time and budget, just like WordPress. It comes with lots of good theme options and has tons of functionalities, including opportunities to create apps. It's effortless to find good Shopify developers too that fit your budget.
In Shopify, however, you are restricted to the themes, and you need to purchase plugins for every functionality. The cost of plugins and their impact on the user experience can be overwhelming.
JS Frameworks
JS frameworks have taken the world of website development by storm owing to their fast rendering and the wow user experience it generates. The website built on them are highly scalable and customized to every extent you want.
Some of the best JS-based options for the front are React JS, Vue JS, and Angular JS, with Node JS at the backend. All the above frontend frameworks have a similar feel and development experience behind them, differentiated only by personal preferences.
You can use JS-based e-commerce websites for big projects that help you achieve the full potential of your business.
The biggest drawback of the JS-based frameworks is their SEO capability. They add an extra step to the indexing process, and getting them to rank can be tricky. NextJS, which uses React JS as the front end and Node JS as the back end, helps to overcome this. However, it still has a long way to go before it matches PHP frameworks.
Laravel-based E-commerce Websites
Laravel has almost the same advantage, just like JS-based frameworks, along with all the benefits of PHP websites. It is highly suitable for big projects, and if you are even thinking of frameworks like WordPress and Shopify, I suggest you go ahead with Laravel.
Things to consider before finalizing an e-commerce platform, Laravel ranks well on all of them. You can combine Laravel with Livewire, Tailwind, and Alpine JS to get the best of all the functions.
Other options (Magento, Open Cart)
There are many other options like Magento and open cart available that one can explore for research. However, my personal experience has not been good, and I suggest you stay away from them.
They have many restrictions regarding scalability, customization, and SEO, among other reasons. Their failure to cover their shortcomings has made them redundant, staring at oblivion.
The article has highlighted the e-commerce platforms that you can choose. Deciding on the right technological stack helps you save the time and energy you might have to spend in the future to migrate to a more suitable framework.
AMITKK has been developing e-commerce websites for a very long time. We have you covered on the choice of the platform as our team of e-commerce developers has delivered websites on all of them. Our website development company in Toronto keeps a strong emphasis on user experience and SEO. So, if you want to develop an e-commerce website, feel free to connect today.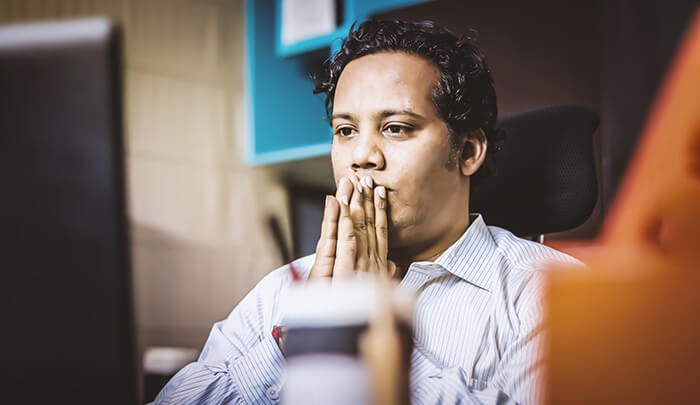 Author: Amit Kumar Khare
Amit is a tech enthusiast and loves writing about it. He is a senior developer with good hands-on experience in digital marketing.
"
Feel free to use images in our website by simply providing a source link to the page they are taken from.
-- AMITKK
"
Comments on
Which is the Best e-Commerce Platforms
Please keep your views respectful and not include any anchors, promotional content or obscene words in them. Such comments will be definitely removed and your IP be blocked for future purpose.