If you are doing search engine optimization (SEO) for a website, it takes a lot of time, effort, and money. It helps you increase website traffic, earn leads, grow conversion, and many more. You must perform SEO analytics to know how your SEO techniques work.
You should always follow the search engine analytics to ensure that your tactics are working or to know where it lacks. Your performance can also be changed by Google algorithm updates, seasonal trends, or any other reason – you must be aware of it to make business decisions.
But how to perform SEO analytics? Well! We have the answer. We have curetted a simple step-by-step guide for SEO analytics that you can use to track your performance.
What is SEO Analytics?
SEO analytics combines collecting raw data from your website, analyzing it, and measuring the performance of your SEO strategies in organic search. There are various tools available for SEO analytics. The most used tools are Google analytics and Google Search Console.
Why is SEO Analytics Important?
Every marketer gets benefits from the results. If you're investing your valuable time in SEO analytics, you should know about the success rate of those efforts. Here are some benefits that you can gain by performing SEO analytics.
You don't have to assume with your SEO
You know which marketing technique you use to bring the most valuable traffic to your website.
You know about the content that your audience likes.
You know about the regional area from where your customers come from
You know about the competitor's SEO strategies.
You know about the area where you have more sales and fewer sales.
You can see what's working with your strategy.
You get the idea about the area of improvement.
How to Get Started With SEO Analytics?
Every company has a different goal and method to measure its SEO strategies' performance. However, below is a simple step-by-step guide to starting with SEO analytics.
Prepare for Your Work:
Planning is the key to any data analysis project. You can easily get misled if you need the correct information.
Before going into the technical tools, prepare for your desired goal. Select the right tools for the goal you have in mind. By this, you will be clear about what results in you want on your final SEO report.
Set Up the Right Measurement Tools:
After knowing your desired results, begin with the measurement tool that collects the required data.
Since we are talking about Google ranking, set up the tools that provide insight into your website's keyword rankings and Google search presence. Many paid and free tools are available online, but as a starting point, begin with Google Search Console or Google Analytics.
Google Search Console
Google Search Console is a valuable SEO analysis tool by Google. It analyzes the things that happen before someone visits your website. It can give insight into impressions, clicks, and the website's position in Google search. The step-by-step process to set up Google Search Console is given below:
Visit the Google Search Console and log in with your Google account.
Click on the 'Start now 'button.
Then, click on 'Add property' from the drop-down menu and select between adding a Domain or a URL prefix.
Verify your domain ownership. You must add DNS verification if you add a domain and other verification if you select the URL prefix.
As soon as you add a property in Google Search Console, it starts to track data. If you don't provide verification GSC will track the data, but you won't have access to the retrieved data.
Google Analytics
Google Analytics tool is used for the data of on-site user behaviour. It gives you analytics on what your website users do once they land on your web page. It provides user-related information such as their engagement to the page, what they click, how many sales are made through them, and other data. The step-by-step process to set up Google Analytics is given below:
Visit the Google Analytics website.
Create an account or log in to your existing account.
Set up a property (your website or app from which the analytics tool collects data) in your account. To set up a property, click on 'Admin' and 'Create Property' in the property column.
Set up a reporting view on your property. Reporting view represents the filter on your data. For example, you can apply a filter to collect data from a particular region. For this, go to admin, choose the property, and click on the '+Create View' button from the view column.
Add the Google Analytics tracking code to your website to collect data. To do this, click on 'Admin' and select the property. Click on Tracking info and then Tracking code under the property to find your Google Analytics ID.
After successfully adding tracking code to your property, set up 'Goals' in Analytics; setting goals is the best way to know about the momentous event on your app or website. It can include various things such as collecting an email address, completing a purchase, etc.
However, you should note that Google Analytics products are not retroactive. They can not give you information on what has happened but can provide information after the tracking tag is in place. Analysis through Google Analytics takes time, depending on the conversion rate or product seasonality. You should set up the tools sooner to waste time afterward.
Set Up Dashboards and Reports
After completing the setup of measurement tools, you have to present the collected data efficiently so that it can become easy to understand. When you work in an SEO agency, you have to professionally summarize the retrieved information and submit it to clients or other non-technical staff.
Google Search Console and Google Analytics also provide a dashboard with widgets that give an overview of the reports. These reports are easy to use and come with valuable insights to start with SEO analytics. You can customize the reports and use filters according to your need in Google analytics for better understanding. Google Search Console doesn't provide the customization of data.
When you work with data from multiple sources, the dashboard should be able to grab the data and present it according to you. You can do it by using Google Data Studio. You can create your template from Google Data Studio or use the public templates that are already available.
The process of the Google Data Studio report is as follows:
Go to the website of Google Data Studio
Click on the Template Gallery
Select the data sources from the Category drop-down menu
Select the report template from the template gallery
Click on 'Use Template' after selecting a template
Add your 'New Data Source'
Click on 'Copy Report.'
The derived report will be easy to understand by non-technical people.
Report Summary and Decision Making
Present these insights with an SEO report summary to your clients before getting into the technical details. Make a report summary that is simple, easy to understand, and short. You can add to the following metrics in your SEO report summary:
Project goals
Completed tasks
Overview of results
Planning of next tasks
Clients should get an idea of what you have achieved by now.
Conclusion
We have learned how SEO Analytics is essential and what benefits you can get from it. The insights you get from SEO analytics using measuring tools such as Google Analytics and Google Search Console can help you know the success rate of your SEO strategies.
Based on the reports derived from SEO analytics can be used to make essential business decisions. If you want professional and experienced SEO analytics for your business, ABC provides all SEO Analytics and SEO services. We have been part of many companies' growth journeys. Let us join you too. Get in touch with us to know more.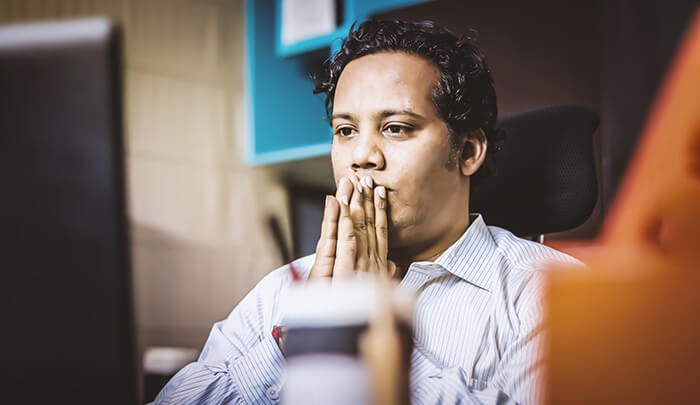 Author: Amit Kumar Khare
Amit is a tech enthusiast and loves writing about it. He is a senior developer with good hands-on experience in digital marketing.
"
Feel free to use images in our website by simply providing a source link to the page they are taken from.
-- AMITKK
"
Comments on
SEO Analytics: The Step-By-Step Guide
Please keep your views respectful and not include any anchors, promotional content or obscene words in them. Such comments will be definitely removed and your IP be blocked for future purpose.