Every successful social media campaign begins with careful planning.
Before actually jumping into social media marketing, a carefully laid elaborate plan helps in achieving the objectives.
It is a document of planning that outlines your goals, your actions to achieve them, and the way you will monitor your progress. It helps you direct your actions and gives you the clarity that you need to stay focused. This in-depth manual will show you how to develop a social media marketing strategy.
Social media analysis
Your social media strategy must first consider your current situation. Start by reviewing your previous social media activities if you have been using them for some time. Your review must address the below points:
Which of the current strategies is most effective, and which is not?
What platforms are giving you good results?
On which platforms do you have the most followers?
What kind of engagement do you typically get on social media?
What is the brand sentiment on these platforms?
What is your performance compared to your competitors and the industry standard?
Getting Started with Social Media Marketing
Track your social media performance on individual platforms before start investing on them. Agorapulse and SocialBee are two integrated social media platforms that include analytics. You can use them to track your progress or find useful information. Use these tools to perform your own audit and assess your content's performance in relation to the goals you set for the previous year. Identify improvement areas to be targeted separately as part of your strategy.
In Digital Marketing Services Agorapulse offers a useful feature that allows you to monitor social media. Brand24, a tool that is specialized in social media monitoring, can be used as an alternative. These technologies can be used to discover the buzz around your brand and the kind of sentiments it invokes. Use the information to make future decisions about your social media strategy.
Set clear goals
You want your results to reach the top of the pyramid. Your overarching objective is to reach your business goals and deadlines. Set SMART targets for your goals (specific, measurable, and realistic in the next 12 months, you can expect to gain 10,000+ new social media followers by the end of the quarter, brand sentiment will improve as positive mentions increase from 40% to 60%. In the next year, you must generate at least 1,000 social media page views per month. You can then split your goal into performance objectives.
These are smaller goals that help you achieve the result goal. If you are publishing more often, you can further break down this into process goals. These highly measurable behaviors are under your total control at the base of your pyramid. Determine your process goals based to achieve them.
Identify your KPIs
Data is the foundation of a successful social media campaign. You must set up KPIs to monitor your progress toward your goals. These are important measurements that show how you are performing. You should track KPIs that are relevant to your objectives. If your goal is to increase social media conversions by 25%, then you need to track KPIs such as reach, click-through rates, and conversion rates. You may also want to monitor the KPIs below, depending on your goals.
You'll also need to use the right tools if your goal is to track KPIs. This is made easy by using tools such as Agorapulse or Iconosquare. Both tools offer robust social reporting that can be used for monitoring all your KPIs. Agorapulse allows you to schedule your reports and analyze your KPIs instantly.
Right platform for the right target audience
Give an in-depth thought to your target audience, and their profile to identify the right social media platform to target them. Each segment of the target has its own choice of platform and identifying the right one is crucial to your strategy.
TikTok is preferred by younger generations, like Gen Z and Millennials. Older users, however, are more likely than others to use Facebook. LinkedIn's digital marketing company in Jaipur Pinterest is mostly female and caters to users who are business-to-business. Edit nationally, the rate of growth of each social network varies.
Why You Need a Social Media Strategy
Social media marketing is a strategy that a corporation uses to increase brand awareness, engage customers, boost sales, strengthen customer loyalty and retention, and, ultimately, foster growth. It is important to understand the target market of a company, which includes both current and potential clients. The strategy includes deciding on what type of content to post and analyzing analytics to get insights into the company's efforts in social media. A marketing director or social media manager can create a plan for the team.
Key Benefits of Having A Social Media Marketing Strategy
Here are five of the most important benefits to a business developing its brand and increasing demand by implementing a social media strategy:
You must reach millions to market your products or services.
Advertise by considering location, age, and gender as well as interests.
Analyze the effectiveness of social media campaigns.
Prepare different messages for various platforms.
Get quick and effective feedback, comments, and opinions
How to Build a Rewarding Social Media Marketing Strategy?
You can get the most from your social media strategy by understanding your goals, the different social media platforms, and their users. You can then adjust your strategy to reflect these factors. Consider the following factors when creating a social media marketing strategy:
Create marketing goals
To develop effective social media campaigns, it is important to determine the marketing goals of a company. They may include increasing brand recognition, increasing sales of products or services, or cultivating loyal clients. SMART stands for specific, measurable, and actionable goals that are relevant to the time frame.
Learn about your audience
Meeting with the marketing team of your company to get a better and more in-depth understanding of your target audience. This knowledge such as demographic data of age, gender, and location further helps to create accurate personas. You can then use customer research to include information such as the person's primary interests, issues, and wants.
Pick the appropriate platform
It may be that the best platform for social media depends on what social networks your customers use. If you are familiar with each platform's capabilities and features, it may be easier to create a successful strategy. Consider your audience when establishing your social media objectives.
Social Media Content
Effective social media marketing focuses on creating content that creates buzz and excitement around it. It is possible to use creative content. Relevant and actionable content can boost a brand's social media engagement. You can create material that is valuable and appealing to your audience by focusing on them.
Use social media listening
Look for the firm name, account handles, and other pertinent keywords of the rivals on social media. Observe what they share and what others are saying about them. As you monitor, you can observe changes in how your rivals and leading figures in the sector are utilizing social media if they are utilizing influencer marketing. You might run into some fresh, interesting trends. You might even see some social media posts or a campaign that really succeeds—or completely fails.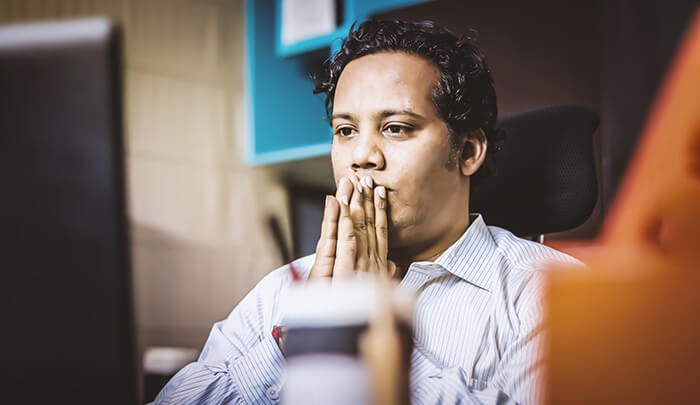 Author: Amit Kumar Khare
Amit is a tech enthusiast and loves writing about it. He is a senior developer with good hands-on experience in digital marketing.
"
Feel free to use images in our website by simply providing a source link to the page they are taken from.
-- AMITKK
"
Comments on
How to Create a Successful Social Media Marketing Plan
Please keep your views respectful and not include any anchors, promotional content or obscene words in them. Such comments will be definitely removed and your IP be blocked for future purpose.