Search Engine Optimization is the key to any digital marketing strategy to accelerate brand visibility and business growth. Digital marketing is an ever-evolving field where some new trend or technique evolves daily. As a leading digital marketing company, we stay updated with the latest trends and incorporate the changes into our SEO strategies.
Voice search optimization is creating a lot of buzzes and increasingly becoming crucial to boost search results. For beginners, let us understand the concept of voice search first. Voice search is an advanced dialogue system. A user can search for something with the help of a voice command. The speech recognition technology enables the users for that. We popularly find this feature on smartphones as a service to perform a voice-enabled search.
Now, SEO aims to optimize the search results by increasing the visibility of a webpage to answer the questions of people through verbal searches is called voice search optimization. Voice search optimization is upgrading and streamlining the information available on a webpage to ensure it appears against relevant voice searches.
Advantages of Voice Search Technology
For this fundamental reason, the voice is humans' best communication tool. Therefore, voice search is a convenient option for most people.
The smartphone revolution caught developers and marketers off guard who has been trying to catch up ever since. The voice search feature enabled by popular iOS and Android apps and devices is creating the same kind of upheaval. Some popular voice search applications include Google Assistant or intelligent assistant devices, Amazon Alexa, Apple Siri, Microsoft Cortana, and many more, getting added to the list daily.
Let's look at the statistics to understand better the increasing importance of voice technology-enabled search on various devices,
The smart speaker market is predicted to grow by $30 billion by 2024. It includes stand-alone devices that can respond to spoken commands in system-generated voices.
34% of people not owning a voice assistant device are willing in possess one. It indicates the growth opportunities of voice search.
After the outbreak of COVID-19, voice search is gaining more popularity. Gartner report suggests that 32% of consumers opt for hands-free technology to avoid contamination. They also predicted that the browsing sessions would include almost 30% of the voice search.
More than 55% of the people use voice search to find nearby local businesses. If you are a SEMs or own a local business, Voice search optimization is a must for you.
By 2023, the eCommerce industry will grow by more than $80 billion per year based on voice search, per the Juniper Research report. The Pandemic contributed to the surge in online shopping. With the influx of new product range on online marketplaces, demand for voice-centric user experiences is bound to shoot up.
Voice Search is the Future of SEO.
7 Ready-to-use hacks to optimize your SEO campaigns.
Now that you understand why it is essential to include voice search in your SEO Marketing, you must also know the approach you need to take to make it practical to deliver the desired outcome. Implement these seven easy strategies to taste quick success through voice search optimization.
Streamline the Content
Voice search is now the most widely used search option. So, restructuring the content accordingly to make it appear on voice searches is the key to driving more leads to your website. It can help you get better reach by enhancing your appearance on voice search queries based on keywords. Use pointers to make the content more attractive to be found by Google crawlers and improve ranking.
Quality Response Optimization
Make sure you optimize rich quality answers as this will help you to the web search results. Content should be engaging and relevant. Quality can be the key differentiator to targeting and retaining the target group. Like regular search, for voice search optimization also, Google crawler finds the best response from various sites to appear against a voice search. It also keeps rotating; therefore, consistency will play a significant role.
Relevance of Content
Content should address the queries of the voice searchers comprehensively. It should give them insights and inform and educate them on the topic.
Your underlying objective could be positioning your product and service and pushing sales. But first, try to set the context with relevance. So, keep in mind relevance of content is as vital as quality.
The Keyword is the Key.
The keyword is the key to regular SEO, and so is video search optimization. To make an effective strategy, knowing the keywords is fundamental. You need to know it for your business so that you accordingly predict the questions to be answered through your content. Little research and understanding of the potential TG and buyers' behaviour can help immensely here. Also, remember to use keywords in the page URL.
Easy Navigation and a Better Experience
Beyond the quality of the web content, it is essential to ensure a good user experience for solid SEO rankings. Web developers must ensure that navigation is easy and intuitive. Each link should work and take the visitors to the information they desire. A smooth user journey is essential to hold the users who visit your web page through a voice search.
Create a Mobile-first User Experience
Research indicates that mobile beats all other platforms regarding voice search. It is the go-to platform for voice search queries. Therefore, while building the Voice Search Optimization strategy, consider this factor and deliver the right user experience for a mobile platform.
Use of Natural and Mainly used Language
Based on your target group, you should decide the tonality of the content. Using mechanical language can reduce the chance of appearing in voice search results. Try to keep a conversational language. It helps in making the search easy and also more impactful.
Still, waiting to start your voice search optimization journey? You are indeed taking advantage of an excellent opportunity to scale your business. Try implementing the suggestions and see your business grow in no time.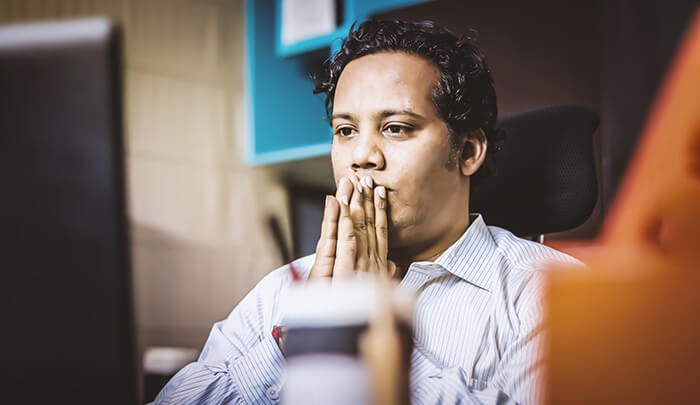 Author: Amit Kumar Khare
Amit is a tech enthusiast and loves writing about it. He is a senior developer with good hands-on experience in digital marketing.
"
Feel free to use images in our website by simply providing a source link to the page they are taken from.
-- AMITKK
"
Comments on
Voice Search Optimization - Tips and Strategies
Please keep your views respectful and not include any anchors, promotional content or obscene words in them. Such comments will be definitely removed and your IP be blocked for future purpose.